Actors Are Flocking to Georgia
You may have heard of Atlanta being referred to as the "Hollywood of the South", but did you know that many actors are actually leaving Los Angeles and New York to move to the Georgia market?
According to Culture Trip, "The Southern state of Georgia is famous for peaches, Coca-Cola, and the city of Atlanta, which has the busiest international airport on the planet. But now it's overtaken Hollywood to become the biggest film-producing market in the world".
Credit Article: How Georgia Overtook Hollywood to Become the Film Capitol.
Operations Director, Elizabeth Alcaraz, and Coaches Kirsten Krehbiel and Jeanne Morales at Woodruff Park. Filming Locations include Zombieland and Black Lightning. 
Location, Location, Location...
But why is that? How did Georgia create a booming filmmaking market that overtook the two existing major markets, LA and New York?
There are MANY reasons that productions and creatives are moving to Georgia from the other markets, but let's start with LOCATION.
According to AceYourAudition.com's article on whether or not actors should move to Georgia for their career (Spoiler Alert: The Answer Is Yes), "the state of Georgia gives out more film tax credits than anywhere else in the world, except for the United Kingdom" (LINK).
Georgia has a variety of beautiful and diverse landscapes and cities, meaning that production crews can make it look like almost anywhere in the world with the right setup. Atlanta's skyline is often a stand-in for the skylines of major cities like Los Angeles and New York. 
You can spot Atlanta standing in for New York in projects like Hawkeye and Spiderman: No Way Home, or Atlanta being 'California' in projects like Venom and Zombieland.
Not only can it look like almost any state (or other countries, as Netflix's Ozark also shows Braselton, Georgia as a stand-in for Mexico), it is so easy for travelers from different locations to come to Georgia, since we have the #1 busiest airport in the world, Hartsfield-Jackson Atlanta International Airport (Airports Council International).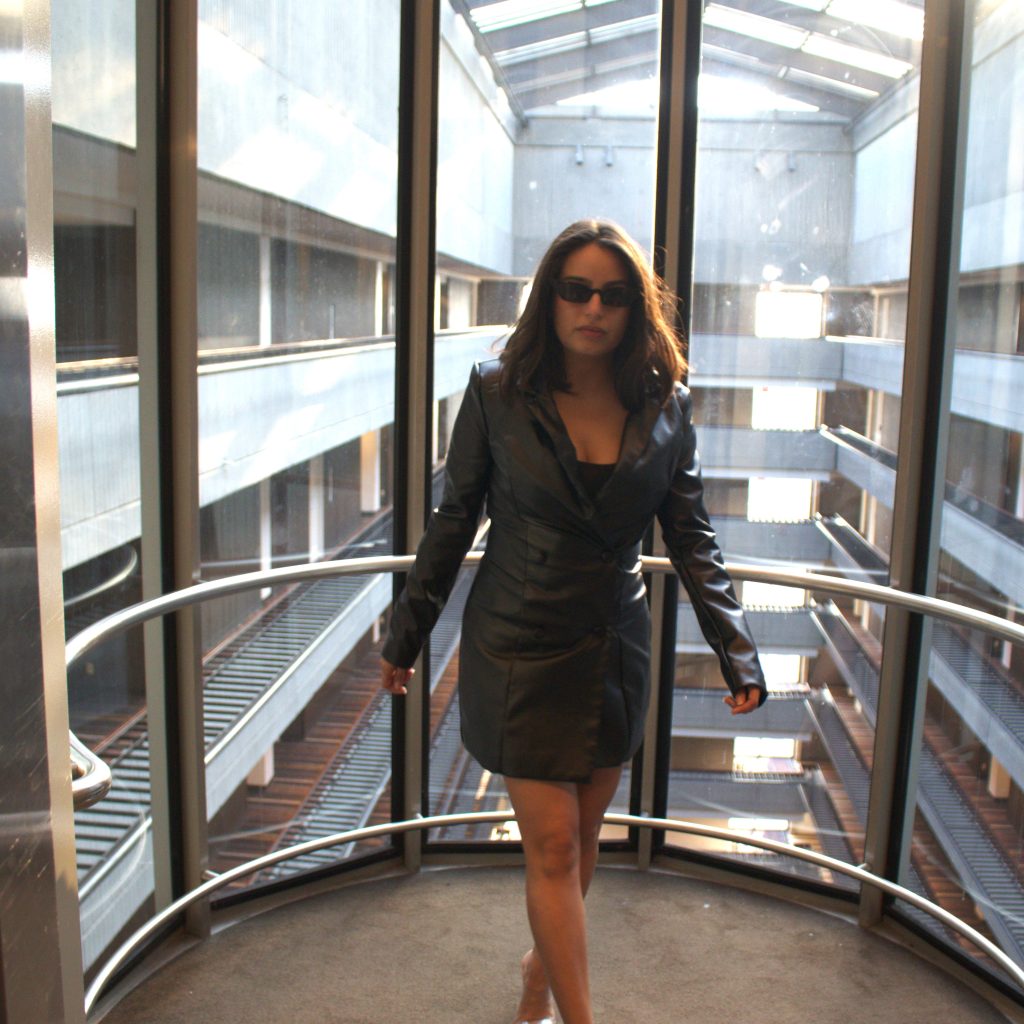 Coach Jeanne Morales at The Marriot Marquis. Filming location of The Hunger Games.
In addition to taking the place of other major cities when it comes to shooting on-location, Atlanta also has HUGE sound stages due to the many amazing film studios that make their home here. To read more about some of the different awesome studios in Georgia, check out our previous blog on that HERE. Did you know that the neighborhood in WandaVision was actually all constructed within a soundstage at Trilith Studios (formerly Pinewood Studios)?
Georgia is such an amazing choice for filming locations due to the assortment of options offered by our various nature and city landscapes. If you need a beach, we've got Jekyll Island, Tybee Island, St. Simons Island, and more! If you need mountains, Stone Mountain is right near our capital city of Atlanta. Want a lake? Try Lake Lanier, Allatoona, Oconee, or one of many others! As far as cities go, Georgia is home to historic towns like Savannah and Augusta, as well as more modern/metropolitan cityscapes like Atlanta and Athens, which have amazing college campus locations! With multiple different city feels and diverse physical landscapes from farms to wetlands to forests, we've got any film crew covered.
For a comprehensive list of Georgia's filming locations and projects you may have seen filmed here, check out Explore Georgia's "Guide to Georgia Film Locations"!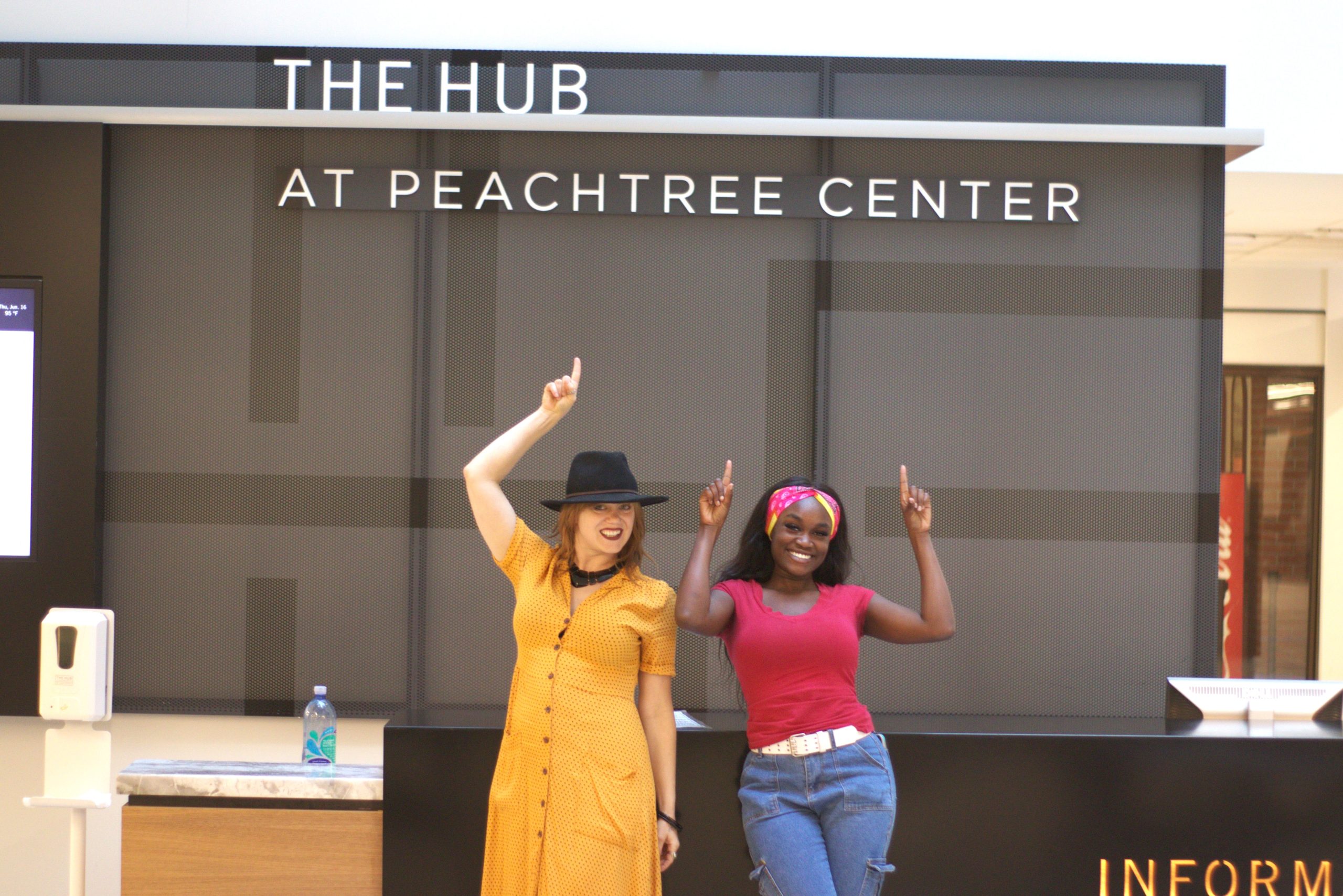 Coach Kirsten Krehbiel and TAS Front Desk Assistant, Sadeja Carter at The Hub at Peachtree Center. Near filming location of Hawkeye and The Tomorrow War.
Next up, any producer's favorite part: MONEY.
It is well-known that Georgia expanded its tax credits for film productions in 2008, which became a financial incentive for studios and production overall to relocate here. The minimum expenditure threshold for projects to meet the tax credit is $500,000, which can be spent either on one project or over the entire 12 months of a particular tax year (Georgia.Org). While that sounds like a ton of money to the average Joe, for most projects in the film industry, that's a rather small amount of budget, which makes it easy to qualify for our tax breaks. And, there are no limits or caps to the amount a production can spend in Georgia, meaning that a lot of projects will find a way to shoot as much as they can in Georgia to save money, whether that's on-location or on a studio's soundstage. 
Our favorite part at The Actor's Scene is that the Georgia market is home to a lot of really amazing PEOPLE. One of the amazing people we're talking about is TAS Coach Kristi Taylor, who finds her home in Atlanta after working in multiple other markets. We sat down with Coach Kristi to talk about how she ended up in Georgia!
"What attracted me to the ATL acting/filming/music/theatre market, was that it is so different from the Texas, Oklahoma, Los Angeles, and New York markets in my opinion.  We literally have everything here in GA for filming, music, theatre and so forth.  The amount of talent, professionalism, and sheer determination to make a top notch product is present everywhere you turn."
"I think it's important to keep in mind that there are plenty of Union and Non-Union productions that are constantly being filmed in Georgia, especially in the metro ATL area.  We do things by the book here and in return make great connections, set ourselves up for future work, and create awesome material."
"I also feel that GA is a little more welcoming to those who may be a tad newer to the industry as well.  Not only do GA productions break the barriers by offering tax incentives, but they also tend to use local talent before reaching out abroad.  This is great for those who are seasoned and green to the industry.  There is also an abundance of acting jobs ranging from background to Lead/first team talent with a smaller pool of population to pull from. And not to mention, the amount of crew positions!"
Coach Sanna Erica chilling out at the Fountain of Woodruff Park. Filming location of Avengers: Infinity War and The Change Up.
Many actors are worried about the Atlanta market being "too small" or "not having enough opportunity" in comparison to the other markets, but Acting Career Center's Kurt Yue shuts those ideas down with this quote: 
"First of all, if you're still worried that Atlanta is too small of a market compared to say, New York or LA, even though I just gave you that huge list of movies and shows shot here, if you're still worried that Atlanta doesn't have enough opportunities for actors, let me put that to rest right now. 
The amount of opportunity here is not just good, it's actually kind of mind blowing. The sheer volume of auditions I started getting when I first moved here was… it was actually a bit overwhelming at first" (Should You Move To Atlanta For Your Acting Career?)
With an exciting amount of productions, whether they came to Georgia for tax reasons, our beautiful locations, or for the new amazing market we've created, comes an exciting amount of opportunity for actors, new and seasoned alike!

We hope that this article helped you see that not only is Georgia competing with LA and New York (and holding our ground!), but we are making a market all our own. So instead of referring to Atlanta as "The Hollywood of the South", make sure you just call it Atlanta. Film is here. Start your acting career with us! For more information on our offerings, click HERE. To get started with a private or career coach to launch your acting journey, click HERE.
You've got this!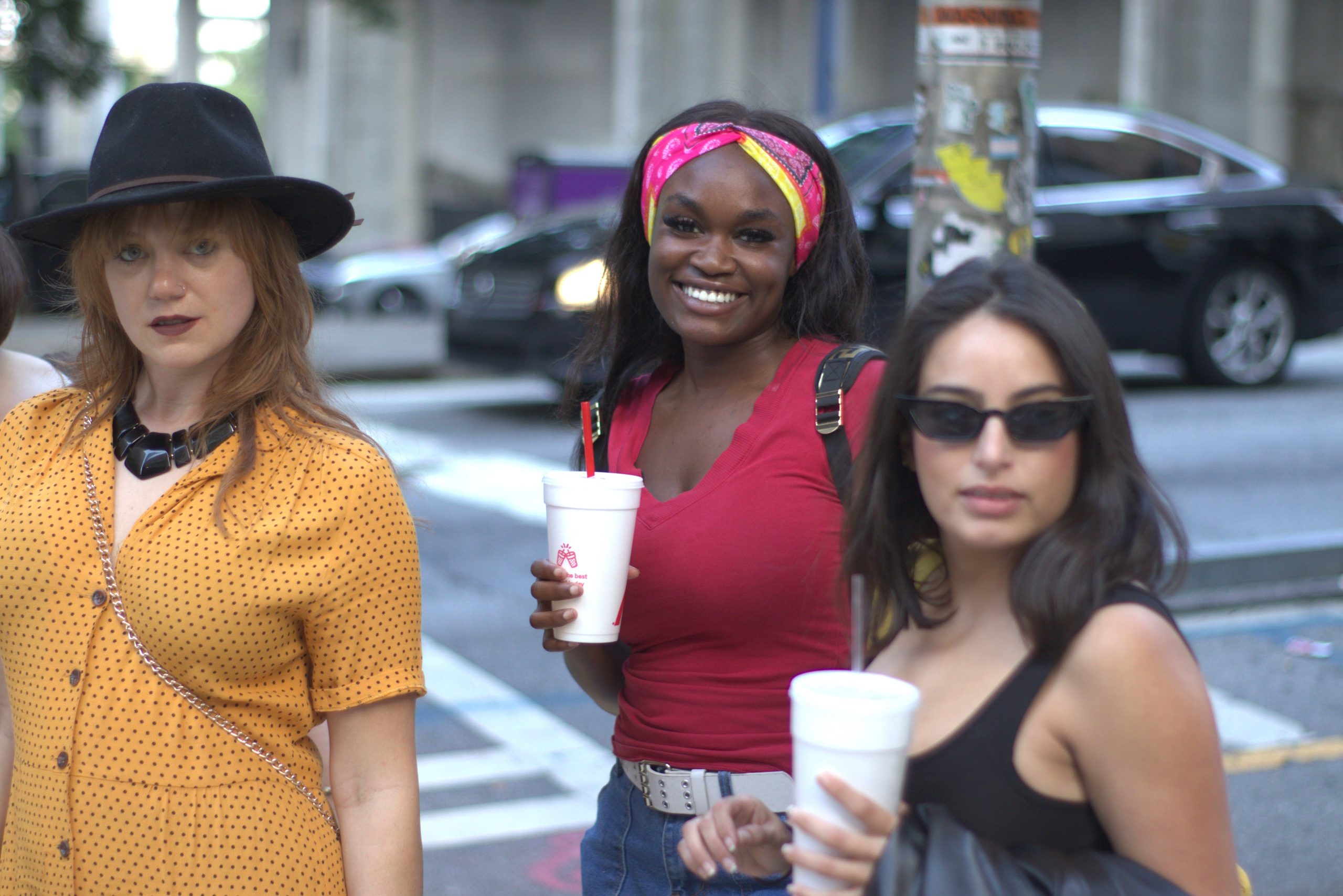 Ready to get started? Reach out today!
TASFRONTDESK@GMAIL.COM
678-313-7798
Molly Pass is an Atlanta-local actress, acting coach, and wedding videographer who loves to help new and seasoned actors alike find their purpose and passion through performance. She holds her bachelor's degree in Film and Media Studies from Georgia State University and enjoys discussing movies, shows, and all things new media. Her favorite part of working at The Actor's Scene is being able to inspire folks to pursue their dreams and helping them to gain confidence in themselves along the way. When she is not acting or working in the digital media realm, she enjoys reading murder mysteries and desperately trying to keep a garden alive.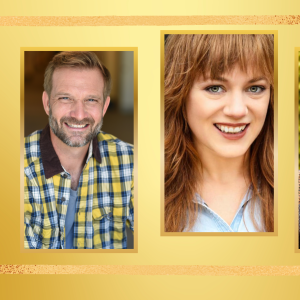 Get to know Coach Kate, Coach John, Coach Kirsten, and Coach Molly September 2023 What is the best sushi place in Atlanta? Which two coaches
Read More »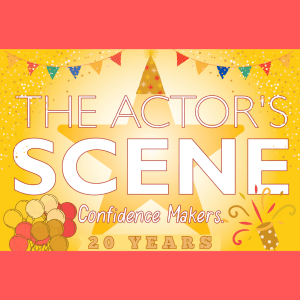 We want to wish a very Happy 20 Year Anniversary to The Actor's Scene! The past 20 years are chock-full of memories and accomplishments,
Read More »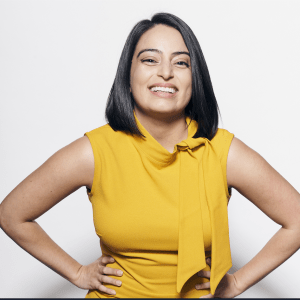 We want to wish a very Happy 10 Year Anniversary to Coach Jeanne! All of our acting coaches are highly qualified working actors who participate in the Film/TV industry in
Read More »