Launch Your Acting Career
Upcoming Events, Industry Seminars, & Workshops
Our seminars and workshops give you the opportunity to get "inside information" and real world learn techniques to nail auditions and launch your career to the next level.
Comfort and Joy! A Christmas Charity Series.
5 Days of Christmas Joy in the Comfort of Your Home
This December we are bringing you a special treat. Get ready for 5 nights of virtual chats with top notch VIP's:
1. Monday, November 30th: Jennica Schwartzman- esteemed filmmaker, producer, actress, author.
2. Tuesday, December 1st: Allison Gabriel- Star of Netflix's hit show, Sweet Magnolias.
3. Wednesday, December 2nd: Mara Davis- Broadway Leading Lady and successful commercial actress.
4. Thursday, December 3rd: Jen Lilley- Hallmark Movie starlet, and successful song writer.
5. Friday, December 4th: The Happen Agency's Shaunna and Kelci Griffith of Los Angeles.
***All  events begin at 7:00PM.
Each speaker  will be helping you find new strategies to maximize your acting career in 2021!
This virtual event is only $15/night, OR you can get all 5 nights for just $50! And the greatest part is… all proceeds go to charity! See below for more information on each speaker and charity.
April 10th:
Easter Improv Party
FREE Virtual Event
Open to Ages 4-12
Sign your child up today for this fun Improv Party! Students are sure to have a blast as they build confidence, focus, and teamwork skills. Class is perfect for all skill levels, and is open to new students.

Ages 4-8 from 11:00Am to Noon.
Ages 9-12 from 12:30-1:30PM.

This is a FREE virtual event, but registration is required.
Absolutely Free.. Absolutely Fun. Register Now.
Intro to Acting:
A 6-Week Course
Wednesdays, May 5th-June 9th
Classes for ages 4 to adult
Ready to give acting a try? Then this intro class is perfect for you! Get ready to experience the basics of expression, characterization, improv, and so much more! Space is limited. Reserve your spot today! 
Just $79 for all 6 weeks!
You are ENOUGH!
An Actor's Empowerment Journey
Young actors in today's market need to be experts of their own mental health and self care. Join us on Saturday, February 20th, as Aimee Peters leads an empowering course to help actors stay grounded. Subjects will include:
How to manage rejection
Actor mental health and self care tips
How to push through negativity to find your purpose
Ways to find joy through every experience you encounter on your journey
And so much more!
If you are a young actor, or you have a young actor in your life, this workshop is a must! Take on 2021 with confidence, and feel empowered to control your journey. Because YOU are ENOUGH!
Ages 13-25: 10:00AM-12:30PM
Cost: $15
This event is virtual.
We're always available to clear things up or even just to have a chat.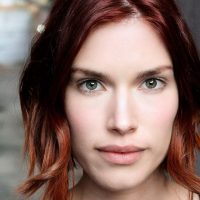 Audition Scenarios
Audition Workouts
Improv
Casting Expectations
Wednesdays: December 4, 11, 18
| | |
| --- | --- |
| Ages 4-8 | 5-6pm |
| Ages 9-12 | 6-7pm |
| Ages 13-17 | 7-8 |
| Ages 18+ | 8-9pm |