Launch Your Acting Career
3-Week Classes,
6-Week Classes, & Upcoming Events
Our seminars and workshops give you the opportunity to get "inside information" and real world learn techniques to nail auditions and launch your career to the next level.
Upcoming VIP Charity Event:

CORE! An Empowering Charity Series
Know who you are, what you want, and what you're standing for!
Get ready for a brand new charity series with incredible VIP's! Do you know who you are at your CORE? And what CORE values you believe in?
This virtual event allows you to get 'up close' with professionals who are making their mark in the industry. Each speaker is going to share about their defining moments, and how you can achieve success without compromising your principles. So get ready to bring your questions and engage!
And the best part is… all proceeds go to charity! That's right, this is a charity event, and your contribution will make an impact on the charity that has touched each speaker's heart!
Read below to find out more about each individual speaker and about their corresponding charity beneficiaries.
You can register for each event individually, or scroll to the bottom and register for all 3 events at a discounted rate!
You can register for all 3 events for the discounted rate of just $33! 
CORE Speaker: Dr. Ted Baehr
Thursday, May 20th, 8:00-9:00PM
Dr. Ted Baehr is the Founder of Movie Guide!
Dr. Ted Baehr is Founder and Publisher of MOVIEGUIDE®:  The Family Guide to Movies and Entertainment, and Chairman of the Christian Film & Television Commission® ministry, as well as a noted critic, educator, lecturer, and media pundit. Ted has been a featured guest on Oprah, CNN, ABC, Fox News Channel, MSNBC, and Entertainment Tonight, as well as speaker for world governments, and a writer for top entertainment and news publications.
Dr. Baehr will be sharing with participants the impact of positive entertainment in our lives and our culture, and how you, as an actor, can be a part of the growing movement for inspirational content. To find out more about Dr. Ted Baehr, check out his website 
HERE
.
All proceeds from this night will go to benefit MovieGuide. MovieGuide is a 501C3 Non Profit organization that is dedicated to influencing Hollywood and other major film-production venues for making positive and faith-based content, while also providing top-notch training for up and coming film makers and writers. To read more about MovieGuide, check out the website 
HERE.
You can register for Dr. Ted Baehr for just $15! Or you can register for all 3 events for just $33!
CORE Speaker: Phil Stevens
Friday, May 21st, 8:00-9:00PM
Phil Stevens is the Founder and Producer of Bed Head Media!
Phil Stevens is a TAS favorite and regular attender of our Annual VIP Showcase panel! Phil is an award winning writer and filmmaker. He's a storyteller, business strategist, and leads the creative charge for Bed Head Media. Phil is a big believer in creating an uplifting experience for all of his clients, both in the corporate and the artistic arenas. His work has been displayed through major corporations, such as The John Maxwell Co, Coca Cola, Home Depot, The CDC, Lanier Islands, and many more. 
Phil will be sharing with participants how to have an inspirational perspective when it comes to navigating their acting career. To learn more about Phil Stevens, click 
HERE.
All proceeds from this night will go to benefit Bearings Bike Works.
Bearing Bike Works is a 501C3 Non Profit organization that invites kids to earn a bike of their own while developing the skills necessary to successfully transition into adulthood and the workforce. Bearings Bike Works is located in South Atlanta and their mission is to put the right tools in the hands of youth, enabling them to advance in the skills needed to build productive lives. You can find out more about Bearings Bike Works 
HERE.
You can register for Phil Stevens for just $15! Or you register for all 3 events for just $33!
CORE Speaker: Cameron Arnett
Saturday, May 22nd, 10:00-11:00AM
Cameron Arnett is a VIP Actor in the faith-based industry!
Cameron Arnett has had a distinguished acting career for 35 years. His credits include notable works, such as 'Miami Vice', 'Star Trek: Next Generation', and 'Meet The Browns'. But Cameron has a passion for faith-based films, and has been featured in the some of the best of them. From 'Champion', to 'Overcomer', to 'I Still Believe', and more, you will see his name, and his face leading the growing faith-based film industry.
Join us as Cameron shares with participants the tips and advice needed to get involved in projects that are making a difference for positive change. To learn more about Cameron Arnett, check out his website 
HERE
.
All proceeds from this event will go to benefit Camy Arnett Production Studios (CAPS).
CAPS is dedicated to the mission of captivating the airwaves through sound programming, presenting viable family friendly alternatives, and providing a principle centered variety to a broad market. They offer acting classes, media and talent development services, with a strong concentration on mentorship within the fields of media, entertainment and broadcasting. The stories that entertain, stimulate, and captivate. The shows that broaden, enlighten, and empower. Those are the things that initiated and remain at the heart of CAPS. Read more on their website, 
HERE
.
You can register for Cameron Arnett for just $15! Or you can register for all 3 events for just $33! 
Intro to Improv:
A 6-Week Course
Thursdays, June 3rd-July 8th
Classes for ages 4 to adult
Ready to grow in your creativity and confidence? Then this intro class is perfect for you! Get ready to experience the basics of improvisation, and so much more! Space is limited. Reserve your spot today! 
Just $79 for all 6 weeks!
You are ENOUGH!
An Actor's Empowerment Journey
Young actors in today's market need to be experts of their own mental health and self care. Join us on Saturday, February 20th, as Aimee Peters leads an empowering course to help actors stay grounded. Subjects will include:
How to manage rejection
Actor mental health and self care tips
How to push through negativity to find your purpose
Ways to find joy through every experience you encounter on your journey
And so much more!
If you are a young actor, or you have a young actor in your life, this workshop is a must! Take on 2021 with confidence, and feel empowered to control your journey. Because YOU are ENOUGH!
Ages 13-25: 10:00AM-12:30PM
Cost: $15
This event is virtual.
We're always available to clear things up or even just to have a chat.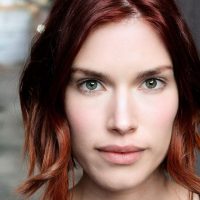 Audition Scenarios
Audition Workouts
Improv
Casting Expectations
Wednesdays: December 4, 11, 18
| | |
| --- | --- |
| Ages 4-8 | 5-6pm |
| Ages 9-12 | 6-7pm |
| Ages 13-17 | 7-8 |
| Ages 18+ | 8-9pm |