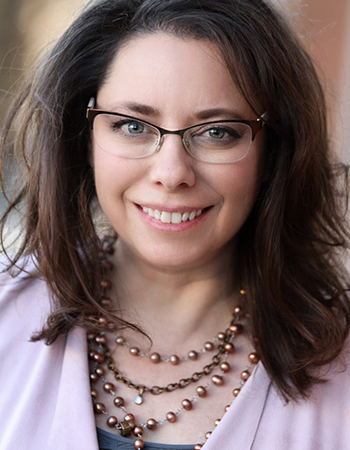 NICOLLE CAMPBELL, STUDIO OWNER
Nicolle has over 25 years of experience in the entertainment industry. Nicolle's resume encompasses many different facets of Hollywood: film/television/theatre acting, casting, the owner of the Actor's Scene acting studio, and of course, talent management. Nicolle's personal management clients include credits on major television shows like Hannah Montana, Grey's Anatomy, Criminal MInds, The Young Pope, dozens of national commercials, and Broadway's The Lion King.
Nicolle opened TAS in 2003 because she was passionate about providing a safe and affordable environment for kids and adults to explore the world of acting. She desires all students to feel like they are celebrated for who they are and to understand it's their unique characteristics that help them to be successful. Nicolle ensures that both the curriculum and coaches at TAS foster that positive environment. 
Want to read more about Nicolle? Check out this HIGHLIGHT.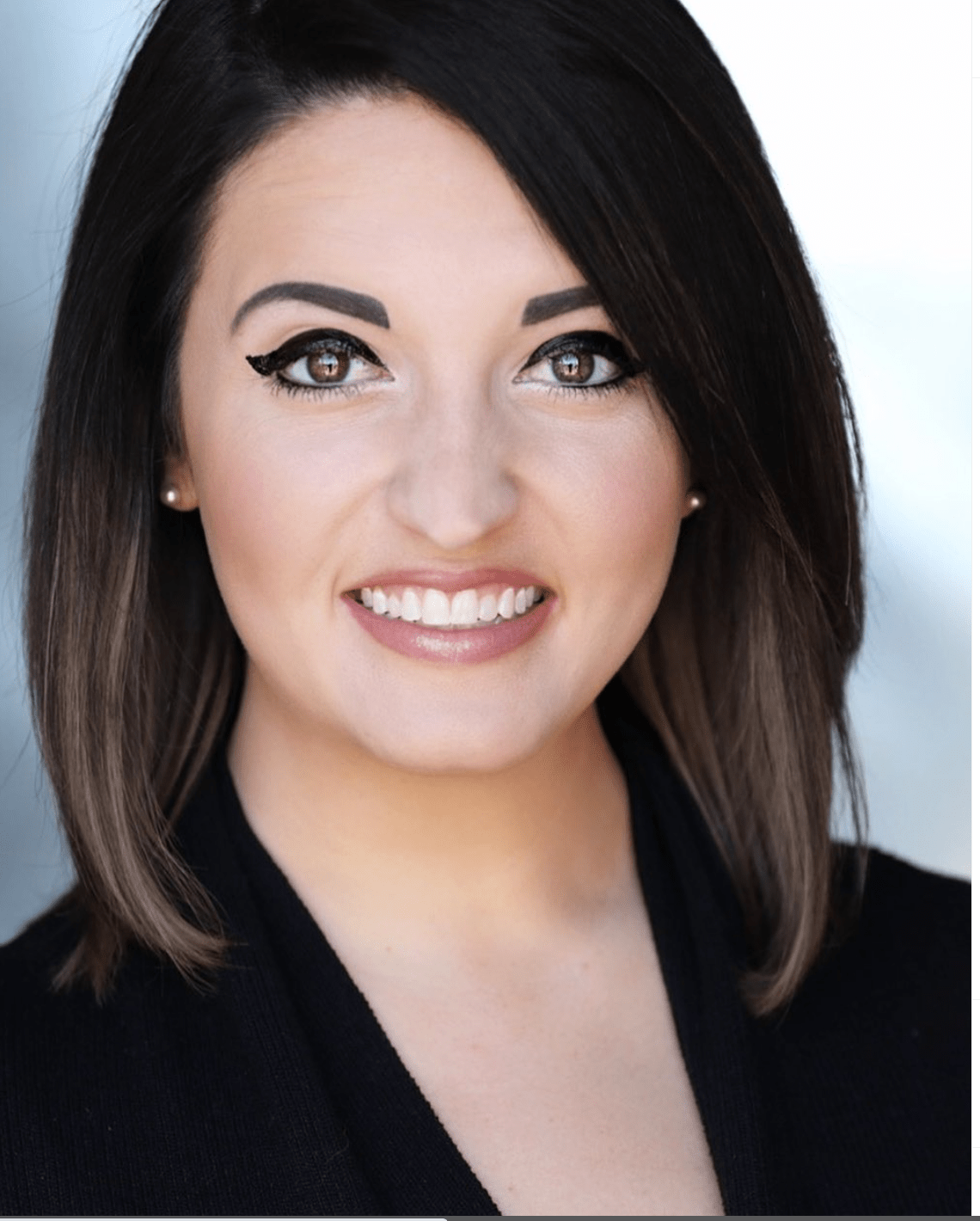 ELIZABETH ALCARAZ- OPERATIONS DIRECTOR
Elizabeth developed a passion for performance at an early age, which quickly developed into theatrical acting and company dance by age 5. Her childhood and teenage highlights revolved around every performance, class, and club that allowed her to become the most confident version of herself. In 2004, as a Theatre major of Gainesville College and student of Brenau University, Elizabeth was invited to a TAS class by her college roommate. Always up for an artistic challenge, she decided to give film acting a try- and the rest is history.
Over the years, Elizabeth has loved being a part of every aspect of TAS- from office administration, to coaching, to syllabus development, and market research. She spent 6 years as the Summer Camp Director, boasts the launching and management of multiple TAS programs, managing the TAS charity wing, and was honored to serve 14 years as the studio's Marketing Director. Now, as the TAS Director of Operations, she is privileged to spend each week overseeing and maximizing all elements of the studio; from coaches, to programs, to client relationships, and internships (which she takes very seriously, as she was one of the very first TAS Interns back in 2005!).
There is nothing, NOTHING, Elizabeth loves more than seeing our students thrive in our studio and grow into the most confident version of themselves. And it is her deepest hope, and greatest pleasure, to be a part of the many success stories that are born at The Actor's Scene. 
Leah Merritt, office mANAGER & coach
Leah is a TAS alum turned coach! Born in Mississippi but raised in Memphis, TN, Leah first fell in love with performing through a community theatre's production of Annie. When her family relocated to Atlanta right before her starting high school, a quick google search for "acting classes" landed her at the door of The Actor's Scene. After her first showcase, she signed with Avery Sisters Entertainment and is still represented by them today. Leah recognizes how much of her success and love of acting was cultivated by her coaches here at TAS, and she hopes to be that same source of positivity, wisdom, and encouragement to her students!
Leah has a Bachelor of Arts in Theatre from the University of Georgia. While at UGA, she was an active member of the musical theatre group "Next Act" and performed in several cabarets as well as their production of The Wild Party, in which she starred as Queenie. Some of her favorite film credits include Evelyn in Lifetime Movie's "Friendship Never Dies" and Penelope in Netflix's "Insatiable." When she is not coaching, she loves to play with her cat Zelda or curl up with a good book. Leah is passionate about the Atlanta film community and hopes to help the rest of the world see how amazing our Georgia actors are!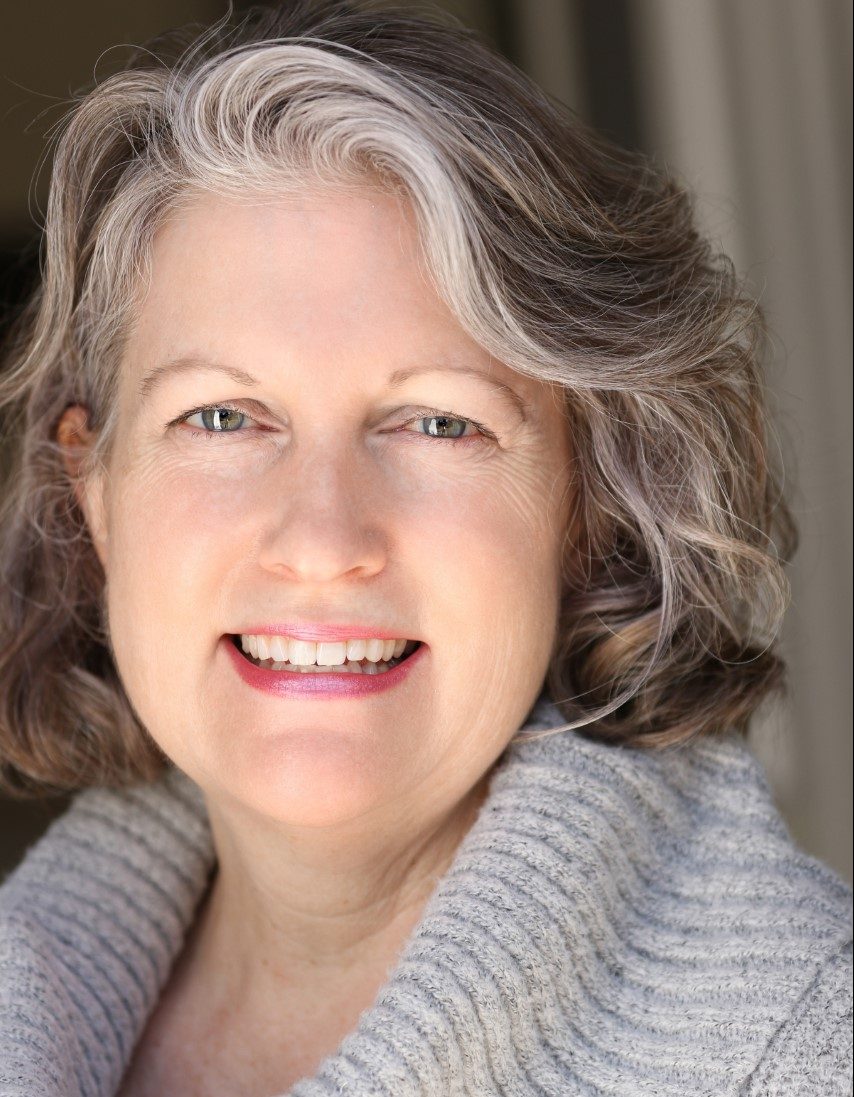 LISA MATTOX DOWNS, FISCAL MANAGER
Lisa is an Atlanta native and graduated magna cum laude from UNG in Dahlonega with a BBA. She spent ten years in banking as a Vice President with Bank of America, where she was a top-producing Relationship Manager. Later, she managed a nationally-ranked team in the bank's Professional and Executive division. She has worked and served in nonprofits for almost 30 years, establishing and leading church ministries and co-founding a YMCA program for adults with disabilities in 1992, where she currently volunteers as Program Coordinator. Lisa and her family have always loved experiencing the arts, especially stage, dance, film and music. She has been so appreciative of this opportunity to work in the positive and creative environment at TAS. It's been especially fun for her to hear the stories–and see the growth and success–of so many talented children, teens and adults!
Want to read more about Lisa? Check out this HIGHLIGHT.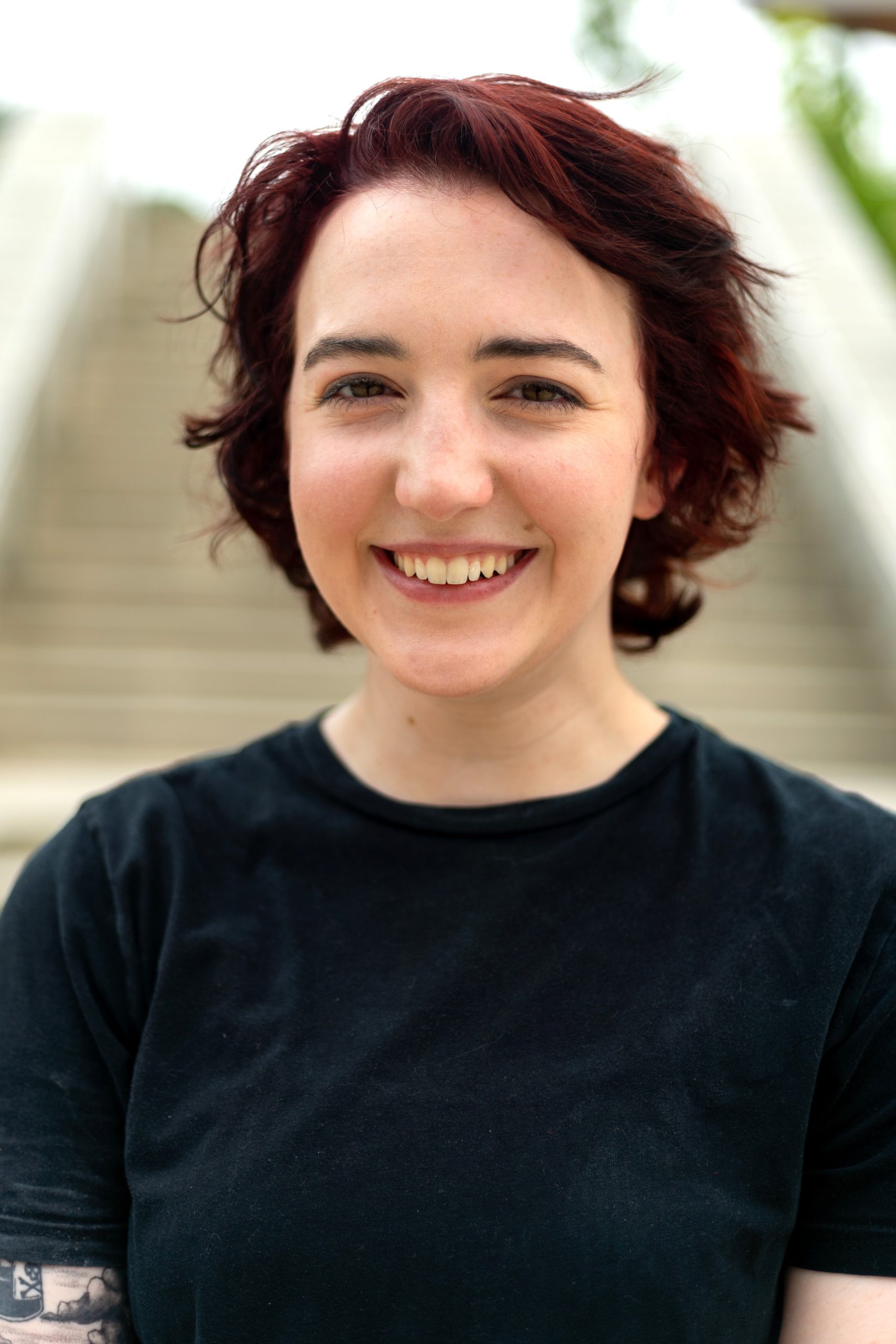 Molly Pass- MEDIA DIRECTOR & COACH
Molly Pass has been acting since 2007, when she heard an ad for The Actors Scene on the radio (wow, throwback!) and decided to start taking classes! She has been represented by Houghton Talent for over a decade and has been lucky enough to work on commercials for big names like Home Depot, Chase, and The Boys and Girls Club as well as starring in her fair share of industrials and short films. Molly is a member of Georgia State University's class of 2021, holding her Bachelor of Arts in Film and Media Studies. 
Since she's lived in Georgia all of her life, Molly is super grateful for the Atlanta film industry boom and loves to encourage and uplift aspiring ATL actors to go for their dreams! She remembers her days as a TAS student going through the program and says that, beyond learning how to hone her acting craft, she gained so much confidence through taking classes, and knows that she wouldn't be the person she is today without the kind words and support of her former coaches. She hopes to carry on the tradition of inspiring and elevating her students' self-confidence and people skills through helping them learn and practice new acting techniques!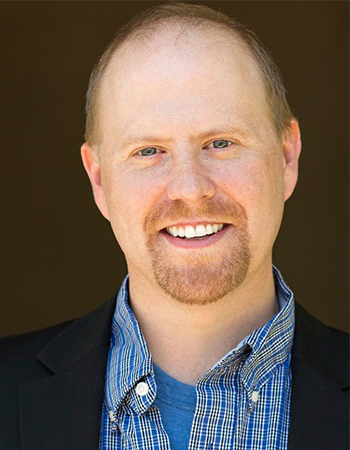 Rodrick "Rick" Goins, can be seen as Frank Phunn on the Fish 104.7's web series "Meet The Phunns." Rick started his career as an actor in New York performing in several Off-Broadway productions and portraying the Tin Man on a national tour of "The Wonderful Wizard of Oz" for three seasons.  He lived in Los Angeles appearing in several film and television programs including "Less Than Perfect" with Sherri Sheppard and Zach Levi.   Earlier in his career, he co-founded a Christian Improv Comedy troupe, "Fishes & Loaves," which toured the nation and Canada. Most recently, he added "Producer" to his resume producing both the feature film "A Cry For Justice" and the nightly talk show "Atlanta Live on WATC TV-57.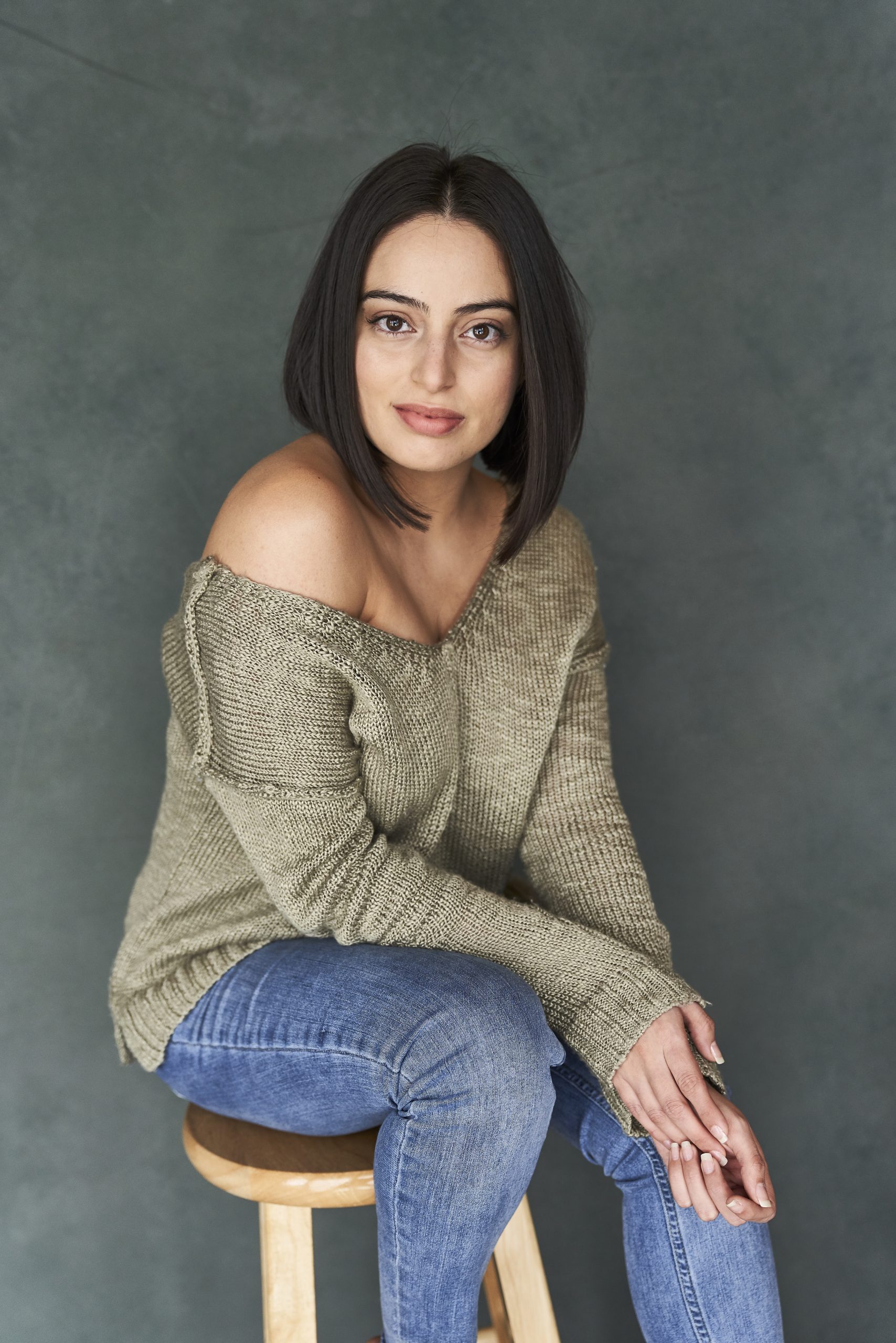 As a child, Jeanne was incredibly shy; however, she always knew that she wanted to be on the big screen one day! As she grew older, she noticed that everyone's childhood dreams began to diminish – as did hers – from fear of not being successful or having unrealistic expectations. This led her to follow society's demands to go to college where she received her Bachelor's in Criminal Justice. Although she loved her major, she realized how much her mind has always been against society's standards; consequently, she mustered the courage to go against them. Jeanne has artistic passion that sees beauty in all arts: acting, fashion, dance, modeling, etc. Little by little, she started putting herself in situations where she would have to step out of her comfort zone and do things that would force her to get over her shyness.
She started taking up dance more seriously than just a hobby and entered clubs for modeling and dance. After college she began doing a lot of extra work and realized she had a stronger love for film than she imagined. She began realizing how much of an art acting truly is. She not only was in love with the acting aspects of film, but also in the creation of films, where she could be the mastermind behind all of the intrinsic details! she took her career in this direction and landed her first two speaking roles where she played lead characters.But she didn't stop at just film. She has booked fashion shows, an online commercial for a medical spa, and a recent print gig for a line of sunglasses and more. Jeanne also teaches modeling and personal development to teenage girls. She hopes to inspire them come out of their shells so that they may break down barriers to free themselves to do what they love every day. Currently, she is working on a fashion blog that she expects will evolve to filmmaking that will incorporate music as storytelling and fashion as a cinematic art. She hopes that these will be the stepping stones for those who are too afraid to show the world their creative ideas.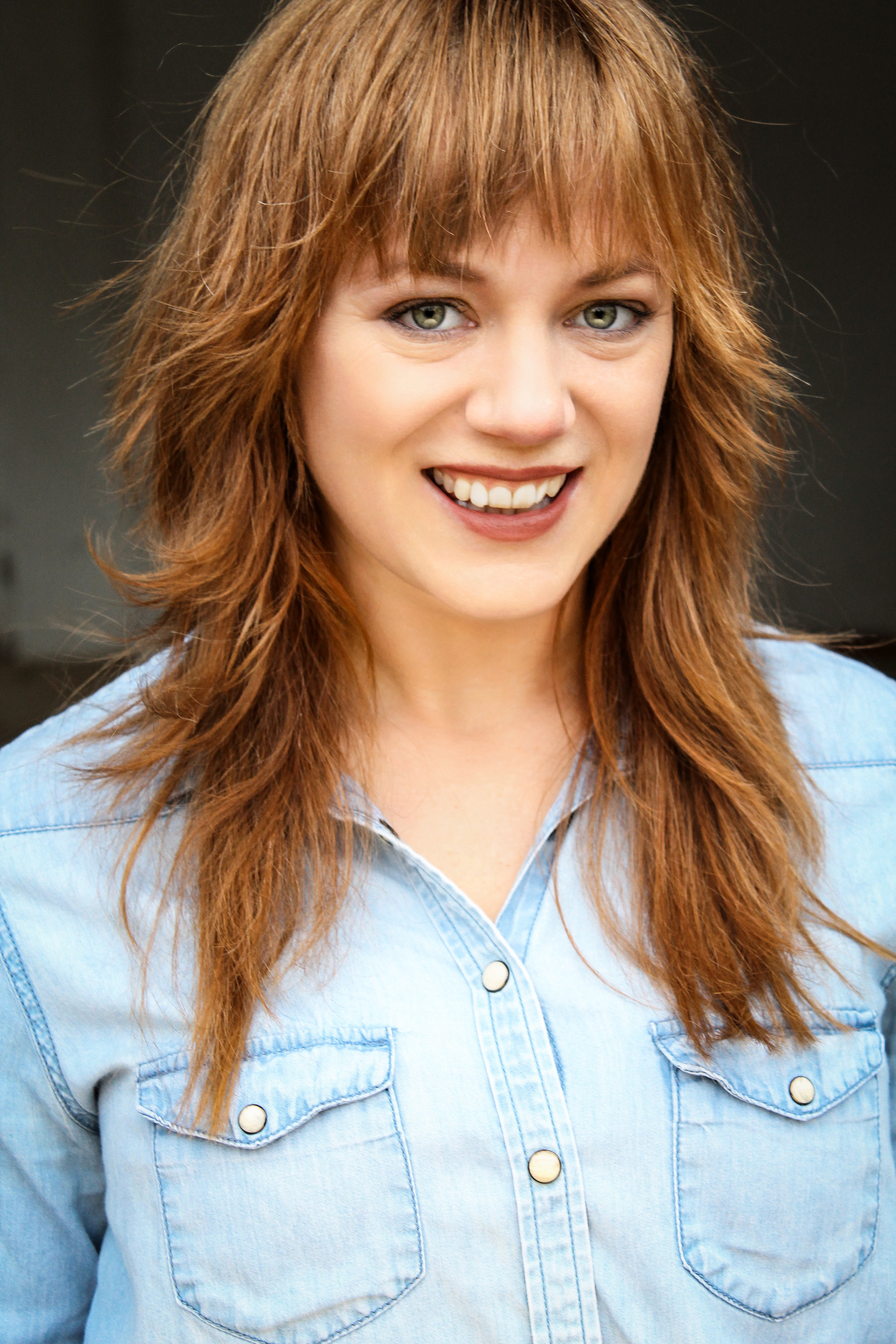 Kirsten began acting as a teenager in her small town high school. The love she found for performing fueled her to get her degree in Performing Arts from Tabor College. Her two biggest passions are acting and teaching which brings her great joy to be a part of The Acting Scene's coaching staff. She loves watching students discover and grown in their own unique talents.
Since moving to Atlanta, she has done several staged performances with groups like Sketchworks and Merely Players Presents. Her first major role in a full feature, "Law of Attraction" came out earlier this year and she couldn't be happier about it! Not only does she enjoy acting; but writes, directs, and edits her own original content for the site Distressed Millennials. Creating and executing her own content has been a great challenge and an incredible learning experience that she loves to tackle head on! When she is not creating or teaching, you can find her snuggled up with her cat and a good book.
Kristi Taylor is originally from the DFW are in Texas. She graduated with honors from Texas Wesleyan University in 2013 with a BA in Theatre and English minor. Her areas of emphasis were Performance, Directing, and Playwriting. Kristi moved to the Atlanta area in 2016 and has made a successful career in the Film/music/Theatre industries. She has over 25 years of experience and is excited to see what she can bring to The Actor's Scene.
If you'd like to see more information regarding her career, please visit Kristi Taylor – IMDb or her private page http://www.kristi-taylor-actress.com. Links to view/listen to her Album entitled UNTANGLED and single SANTA BABY are available through iTunes, Amazon Music, Spotify, tidal…etc.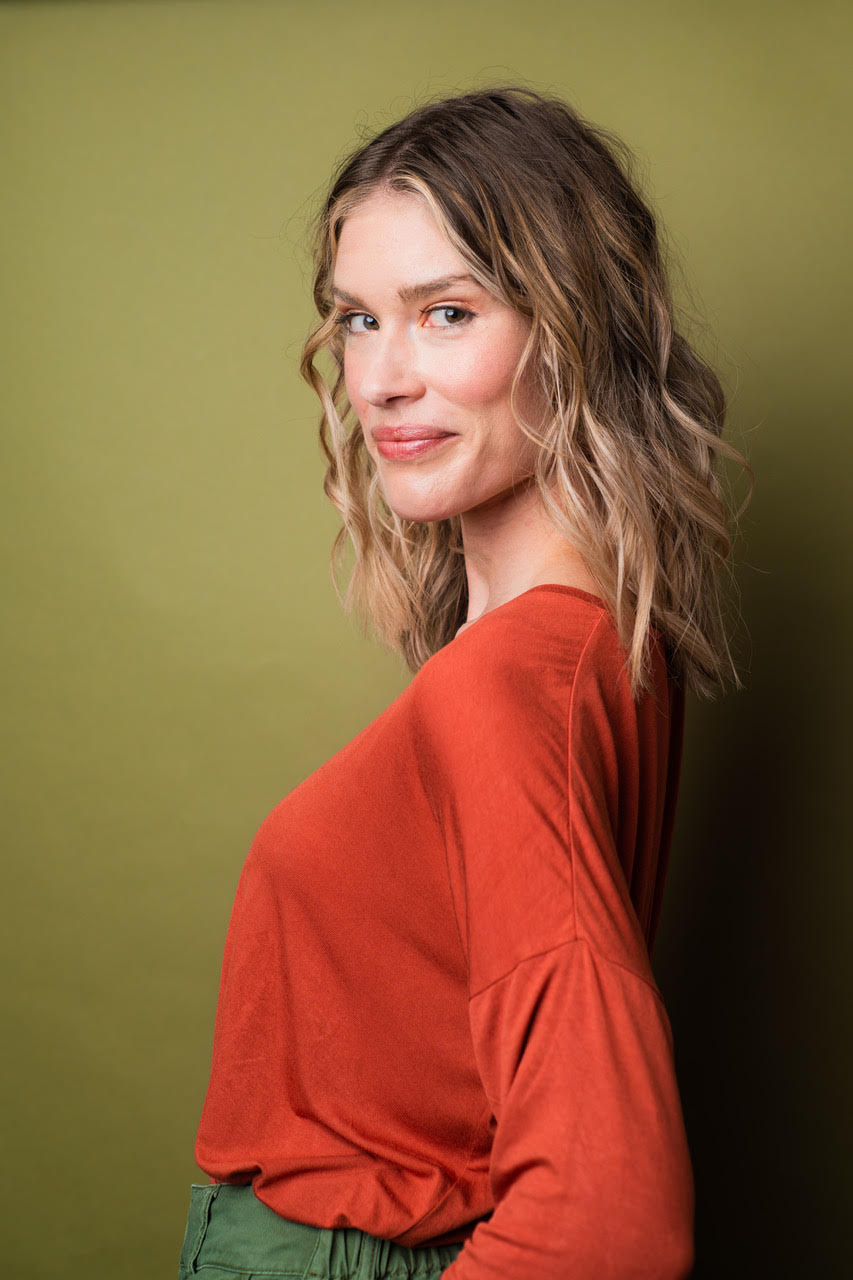 Sanna Erica started acting when she was 14 years old. She has been coaching with TAS since 2011, soon after she made the move to Atlanta, GA. Sanna loves teaching actors of all ages and considers it a huge privilege to be able to teach!

Sanna holds her Bachelor of Arts in Theatre Arts from Azusa Pacific University, studying Theatre/Acting, Film, Screenwriting, and Animation. Sanna also holds her Master of Arts in Communication and Media Studies from Brenau University. Sanna holds acting credits from Netflix, Hulu, Warner Brothers, Disney, and Coca-Cola. Sanna is a member of SAG-AFTRA in good standing and is represented by Houghton Talent and CSP Management/Citizen Skull. Sanna is also a lover of Sketch Comedy and performs with Sketchworks Comedy in Atlanta.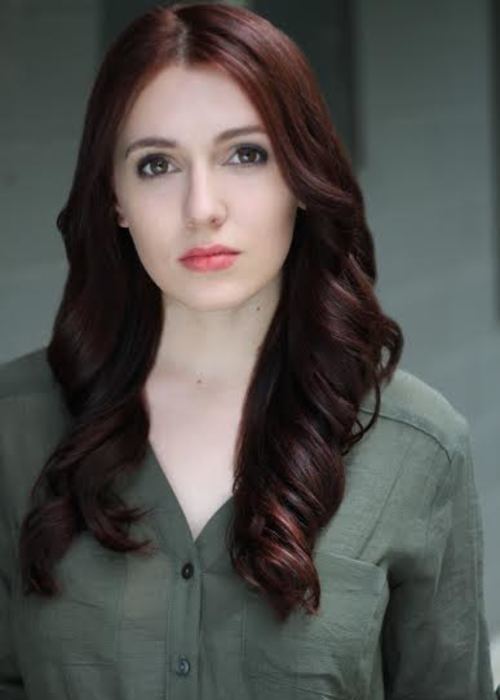 Kate Leek has been working in the entertainment industry for nearly twenty years. She has worked and trained as an actor, singer and dancer in the Southeast, Los Angeles, and New York markets. Kate began her performance journey at the Actor's Scene when she was eight years old and her endeavor as a performer led her to her true passion for coaching. 
She has been coaching actors, singers, and dancers for ten years. Kate feels such pride and joy from her client's successes. Some notable projects her clients have appeared in include, "Stranger Things", "The Vampire Diaries", "Dear Evan Hanson", "The Summer I Turned Pretty", "Salem", as well as starring as Simba in the Broadway tour of "The Lion King". 
Kate has her BA in Anthropology from Georgia State University where she conducted a research project and published a thesis about Drama Therapy, particularly in adolescents. It is her belief that the performing arts not only serve as an artistic outlet, but as a form of healing and growth that nourishes our minds. Her passion for educating actors is evident in her detailed approach that specifically caters to each individual performer. 
In addition to this, she is a mother to a one-year-old boy and resides in Lawrenceville. Kate is so excited and honored to be coaching at the Actor's Scene where her career began.
John Castle is an alien from another planet. No one knows which planet or even which galaxy he comes from. What we do know is that he has 2 children with an earthling that he fell in love with 20 years ago. He spent almost 20 years taking care of the earth as a landscape designer. Taking care of his new home planet is one of the biggest joys in his life. A few years ago he discovered that he had a forgotten love to perform. Like most other extra terrestrial beings he immediately started consuming every bit of information he could discover on acting and entertaining. He quickly became well aware of what it takes to sustain a career as a working actor and is eager to share that acquired knowledge with anyone that has similar interests. He also loves the beach and horseback riding. 
Maurie has been acting since she was very young and attended the North Carolina School of the Arts in HS. She went on to study Theatre Arts and Film/TV at Azusa Pacific University in southern California, graduating with honors. She continued to work in Los Angeles, attending the renowned Groundlings Theater and Upright Citizens Brigade. With a love for comedy and short films, she co-created a production company that produced a web series, a short film and a play. Maurie also kept her love for live performance alive by joining the Ovation-winning theater troupe the Actor's Co-op, and participating in numerous productions as a member. She moved back to Atlanta in 2017 to be repped by the JTA agency and has gone on to book several commercial and film projects (including the Oscar-winning film The Eyes of Tammy Faye). Overall, Maurie is a lover of the arts and performance, and continues to be amazed by her students. Let's make something together!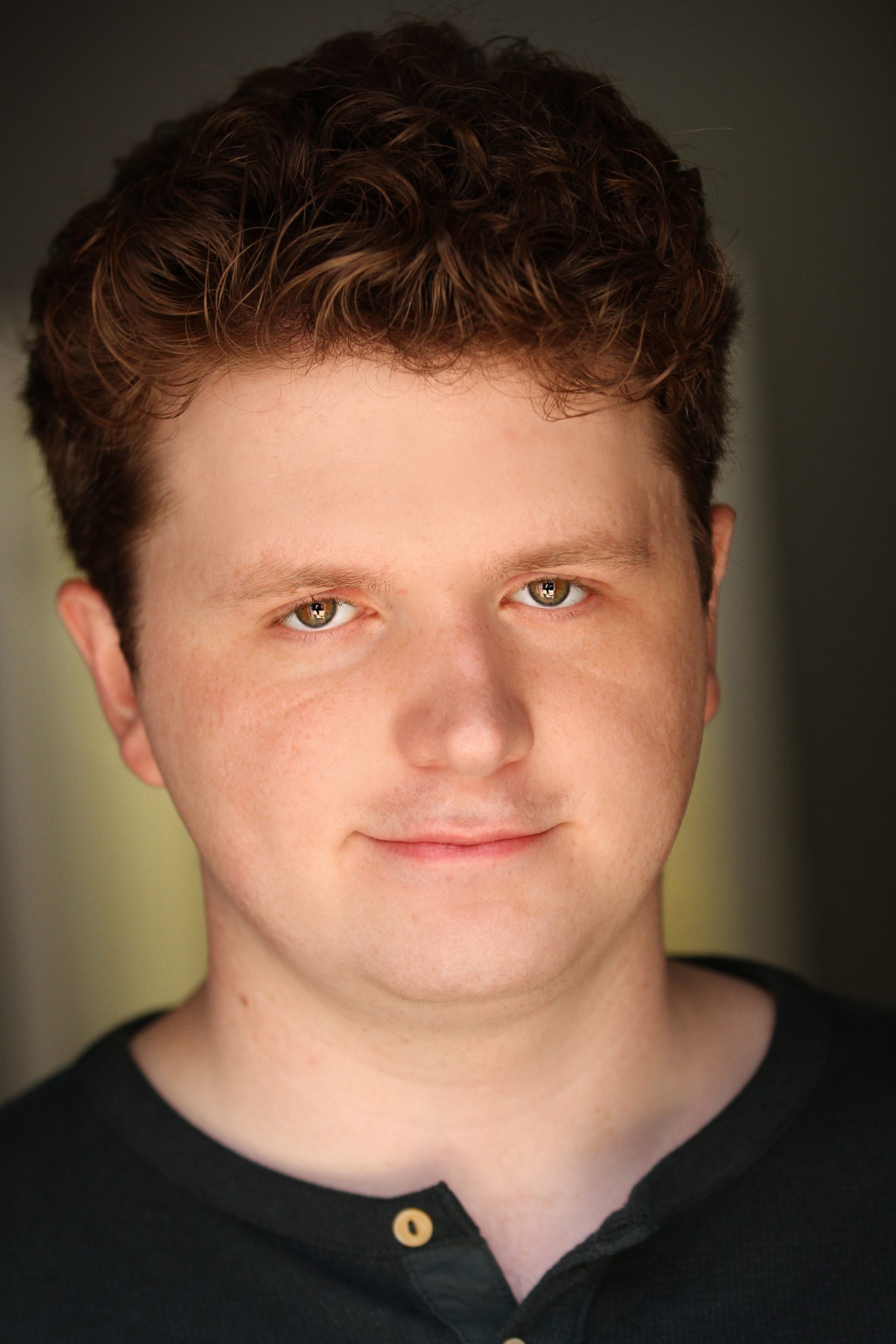 Adam is an actor and filmmaker who has grown up here in Georgia. He graduated from the University of North Georgia with a Bachelor of Science in Film and Digital Media Production. He is an award winning filmmaker, having won the Best Student Film Award for his first short, and been a nominee for multiple other shorts. Adam has worked on many different sets as both an actor and a leading crew position. Taking on roles such as Director, Cinematographer, Sound Mixer, Gaffer, Production Assistant, and more, he has a wide range of experience in and around a film set. When he isn't on set, he likes to cuddle with his cat Zelda, play Dungeons and Dragons, or broaden his horizons by consuming new media. He believes in the talent and abilities of the Georgia film market, and wants to help create an environment where every stage of production can be done here.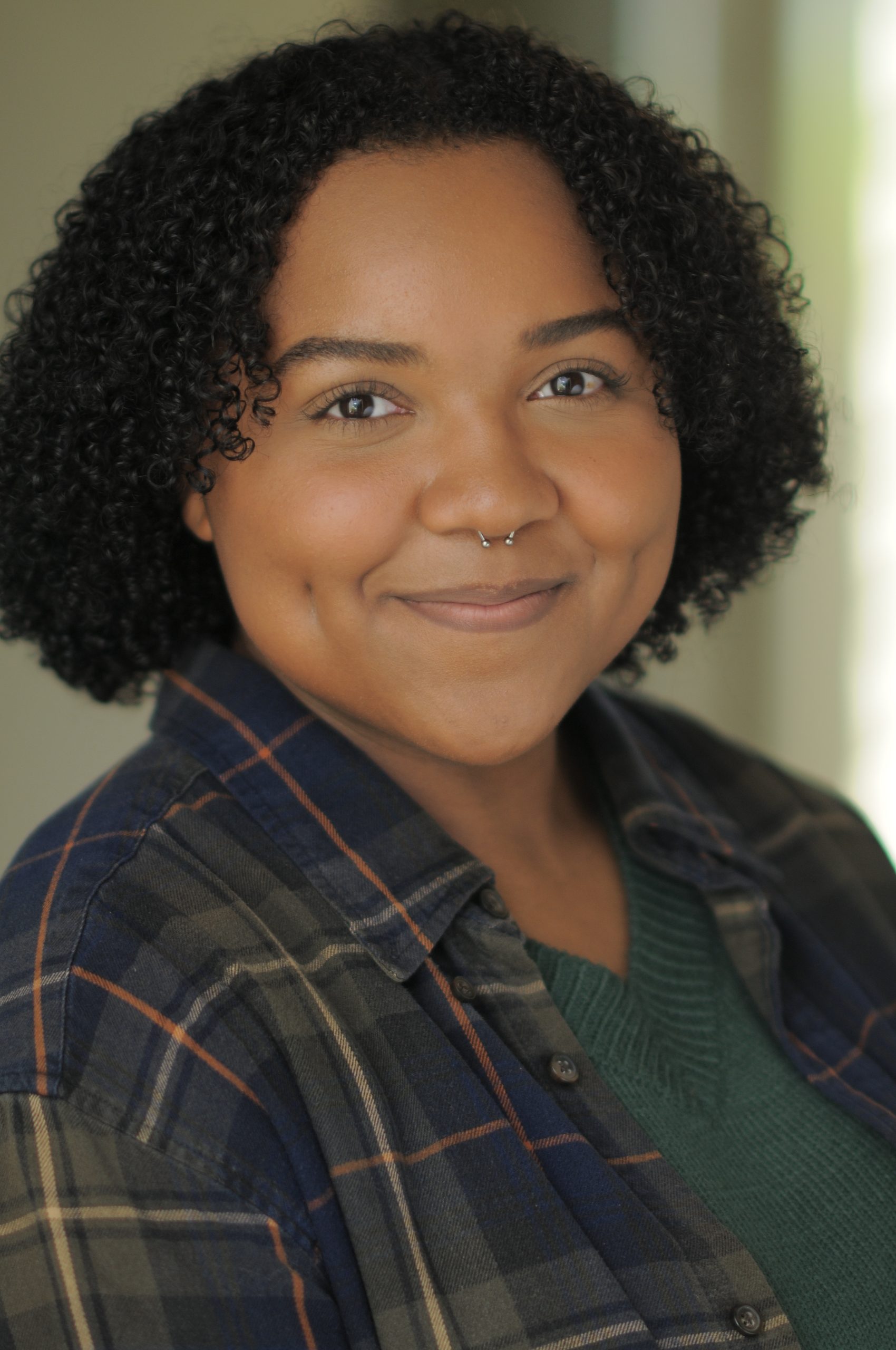 Nyah's love for the entertainment industry sparked when she was a little girl. That little girl's
confidence and determination lead her to stop at nothing in order to achieve her dreams.
Her acting journey started right here at TAS, and she hasn't looked back since!
From climbing the ladder of student, intern, to Coach, Nyah gives The Actor's Scene immense
gratitude for the extraordinary time she has spent here growing not only as a person but as an
actress.
Nyah is pursuing a Bachelor of Fine Arts in Film & Television at Savannah College of Art and
Design. She is also represented by Carol Shaginaw Talent Agency & The Actor's Scene
Management.
When Nyah is not working, she has a couple of hobbies she always comes back to including
movie nights, listening to one of her many playlists, or taking a drive.
Richard is an actor, award-winning filmmaker, and proud member of IATSE 479 who has been involved in the industry for over 29 years. With the support of his mother, Richard began acting when he was 9 years old and continued to follow his passion to two conservatories in New York where he studied under Broadway names like Jack Eddleman. During a shoot for a short film by the (now) Rabbi David Nesenoff, he began to develop an interest in the production process. Soon after his focus began to shift to directing, and he has been living his passion and helping others to find theirs. He has been acting, casting, teaching, writing and directing in Georgia for 19 years. Richard calls Georgia home, and he is driven to help the film industry make a successful home in the peach state.  In his experience there is a growing need for talented, driven, ethical and intelligent actors in Georgia. He has been called "an actor's Director" due to his experience and knowledge of the craft, he knows the work it takes to bring a performance to it's best. In an industry where actors can be pressured to compromise their morals or ethics, Richard believes there is a place for talented individuals who will stand firm.  He is committed to helping them acquire both the tools and the means to wield them.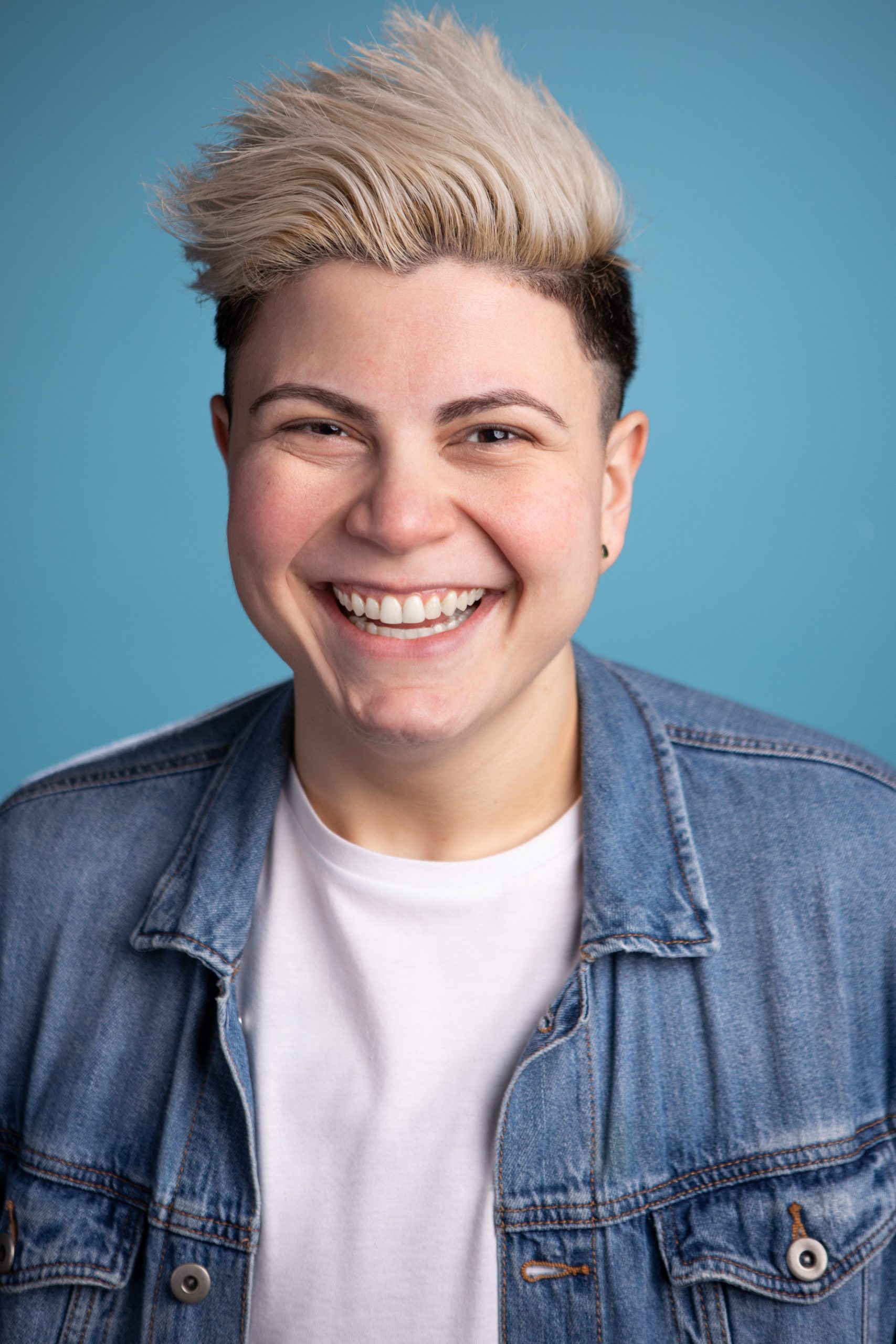 Dina started acting at a community theatre in Hollywood, Florida when she was 10 years old and then relocated to the metro Atlanta area with her family at age 13. Dina pursued acting throughout her middle and high school years then went on to earn her BFA in Theatre Performance from Columbus State University. Her studies included The Meisner Technique and Lessac Kinesensic Voice and Movement Training.
Dina realized her passion for coaching and guiding others during a college summer internship at The Actor's Scene. She continues to study and train to enhance not only her acting skills, but also to share her knowledge with her students. She recently completed the Summer Intensive at The Stella Adler Conservatory of Acting in New York. Dina is represented by Talent Direct Agency and continues to work in film, theatre, and sketch comedy.
At the age of 12, Aimee found her love of acting within church drama & mime teams. It was in this same year that she lost all of her hair to Alopecia, an autoimmune hair-loss disease, and started wearing wigs. In the midst of feeling awkward and broken, Aimee found healing through the release of Drama, and her faith in God. She trained aggressively from then on in dance, mime and improv, and checked one of her dreams off the list when she started touring in college sharing the Gospel in an acting troupe.
Aimee lives by the belief that hardships "can either be a roadblock, or merely a speed bump – it is all a matter of how you view it, and whether or not you stay there." Whether she had hair or not, she knew there was space for her and her dreams. She worked as a stage tech, dance choreographer, director, producer of a live TV show, agent intern, and of course, actress! She performed in various stage productions, such as Dreamgirls & Seven Brides for Seven Brothers, commercials or short roles on TV like Army Wives. However, when she found coaching, she was home. 15 years ago, she answered an ad for a play The Actors Scene was presenting, and it led to a coaching job, then to writing several courses throughout the TAS syllabi, and leading others into deeper self-confidence and purpose about who they are. Aimee gets "fired up" about challenging others to step from fear…into Faith and their Purpose.
While Aimee now uses wigs for various roles, the freedom she's found without them now pushes her to bring out freedoms in others, and it reflects in their work. Her students go from beginners to self-confident performers, ready for the industry or whatever dream they care to pursue.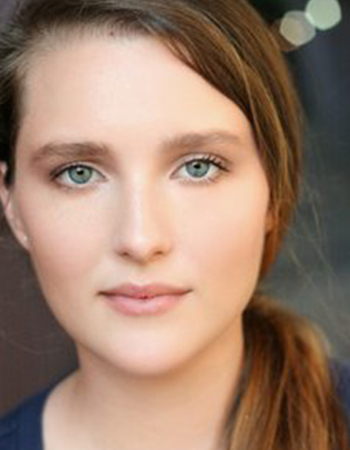 Jordan Blair Brown is a Kentucky-born actress who began acting in her early childhood. Encouraged at a young age to develop interests in extra-curricular activities Jordan's passion for acting grew while performing in the community theaters around the Lake Cumberland Area. Jordan Blair's first professionally paid performance came in Norma Cole's "And the Tide Shall Cover the Earth", a drama about the construction of the lakes and dams of the Tennessee Valley Authority, one of which is Lake Cumberland whom her grandfather, William Leon Brown, helped build.
Jordan Blair spent her summers working at State Dock Marina, performing in local theaters, and guiding young girls as a teen and adult leader at 4-H camp. An academically strong student, she was an after-school tutor for five years, a member of her High School Marching Band (AAA Champions and Runner-Up) and Dance Team and Drum Core. Jordan Blair attended Morehead State University graduating with a Bachelor of Arts in both Theatre and Paralegal Studies. As a member of the Theta Alpha Phi Theatre Honors Fraternity, she participated in theatrical productions during college either as an actor, dancer or backstage as assistant director, lighting designer or stage manager. As a college intern, she worked for Lexington Children's Theatre, Stagedoor Manor in New York, and The Rowan County Public Defender's Office in Morehead, Kentucky. All of this was in tandem with her involvement in the Paralegal Studies Honor Society and the Epsilon Sigma Chapter of Gamma Phi Beta.
After graduation, Jordan Blair was invited to study at the Stella Adler Studio of Acting in New York and followed that experience working on the Broadway Workshop "The Last Goodbye". In 2013, Jordan's career transitioned from the stage to television and film. After working as background talent and production assistant to learn/experience how film sets run, she landed her first film role in the Atlanta independent film "Love My Country", in which she played the principal role of Janus. She since has stayed in Georgia to continue her career. In 2014, Jordan Blair landed her first national television appearance as a principal on Investigation Discovery Channel's "Swamp Murders", in which she portrayed the best friend of the main character. She has a recurring role in the improvisation web series "Asylum 8", has been involved in many independent short films(including "A Fish Tale" which premiered at the Seattle Shorts Film Festival), commercials/industrials, and music videos.
Her passion of performance continues, and she has used her experience and creativity to work behind the scenes in producing/casting. Jordan now regularly casts feature films and other projects. Seeing hundreds of auditions from Atlanta actors every month, Jordan brings a unique perspective to TAS students from both the casting and acting side of the lens. This past fall, Jordan even cast a TAS student as a lead role in a feature film. Her experience coupled with her passion for helping others gives our TAS students that edge they need in the business.
Michael Justice was born in Detroit, Michigan and starting acting at age of 14. After studying drama in high school and doing several plays and local commercials, Michael decided he wanted to make a career as a professional actor. After High School he attended Specs Howard School of Media Arts and graduated specializing in Video and Radio production. At 19, Michael moved to New York city with a internship at MTV Networks which later turned into a freelance production assistant on several TV shows and projects. While in New York, Michael dove into the world of Fashion and Acting, and consequently booked several major print and commercial campaigns.
Michael studied at Terry Schreiber and Weist Barron acting studios in NY and joined Screen Actors Guild in 2003 becoming a professional actor. After working with several NY agents and managers, Michael decided to take his acting career to next level moving to Los Angeles. Now after 13 years in Screen Actors Guild, Michael has built a strong resume of TV & Film credits and continued studying his craft at Aaron Speiser acting studio and also the Stella Adler conservatory. Michael has also worked for several agencies, producers, and managers over the years learning all aspects of the business.
Michael is now a professional ACTOR / FILM MAKER living in Atlanta, Georgia. Michael produced his first 60 minute feature film called "Ticket to Ride" in 2014, along with several other short films and a TV pilot in development. Michael also is a professional photographer at his company
HOLLYWOOD HEADSHOTS ATLANTA. Michael has a huge passion for the business and is excited to pass his knowledge of New York and Los Angeles to the next generation of Southeast Actors. Michael is currently represented by Houghton Talent Agency.
Tara Jones is an Emmy Award winning journalist turned actor and award-winning filmmaker. Her deep appreciation and knowledge for the art of television production led her to be a part of countless commercial productions, industrials, network TV shows, and blockbuster films. She has also served as a spokesperson and host for several Fortune 500 companies and participated in their brand management as a company.
Tara is the owner of Green Sky Productions which has produced numerous commercials and marketing videos, as well as the award winning independent film, "iGirl," in which Tara was awarded the Best Female Filmmaker from the New York Independent Film Festival. As an actor, you can see Tara's work in shows such as MacGyver, The Resident, and movies such as Shazam! The Fury of the Gods, Need for Speed, My Dad's A Soccer Mom and Almost Christmas. Tara has two successful acting daughters, Skylar Morgan Jones and Ariel Jones, who have both appeared as leads in several movies, network TV shows and numerous national commercials. Understanding the industry from a parent's perspective, Tara created United Child Actors Network to
help other parents maneuver through the industry successfully. UCAN includes resources for parents such as free video tips, advice, and online courses.
She believes in the power of positivity and preaches that other actors are not competition…the only competition lies within the artist to be the best version of themselves as a human, and as an actor.
Caroline Todd, office assistant
Hey, I'm Caroline! Not only am I part of the TAS family but I'm also a TAS Intern, and student, so I know what it's like to be new and getting into the industry. Currently, I'm a high school student where I am studying to hopefully get into a good film college and continue my passion for acting! When I'm not at The Actors Scene or in my classes you could probably find me at the gym, traveling, or playing with my dog. My goal in life is to make a mark where I can, while I can, and hopefully leave every place I go a bit better than how I found it. Everyone is on their own journey and I'm so glad that we, at TAS, get to be a part of yours! See you around 🙂
We're always available to chat and provide clarity on anything TAS.