2021 Summer Camps were a SUCCESS!

Check back in spring for more information on the summer 2022 season!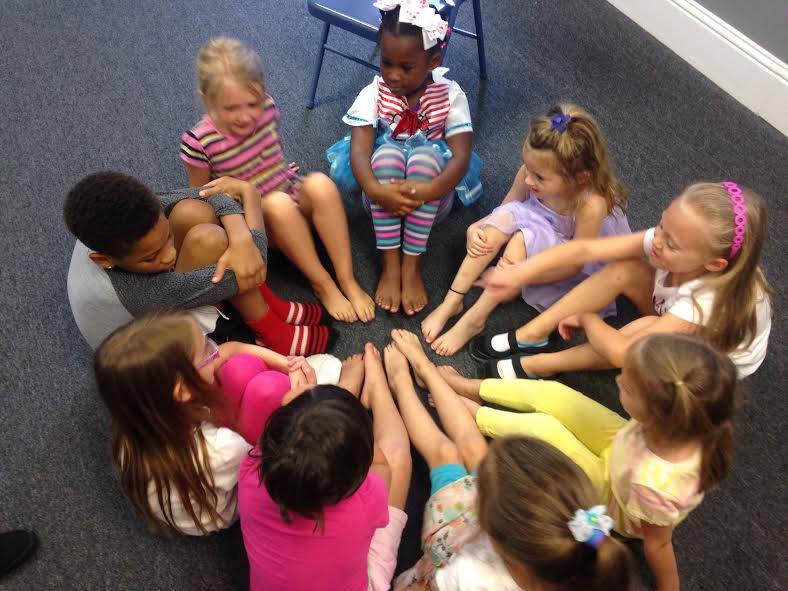 Let your Imagination go WILD!
JULY 5-9 AGES 12-17
9AM-5PM $149
JULY 12-16    AGES 8-10
9AM-5PM  $149    
JULY 19-23    AGES 11-17
9AM-5PM  $149
____________________________________________
Campers will get a taste of basic acting technique and develop improv skills.
Coaches will teach focus, listening, and response skills, and develop them through exciting games and acting exercises.
While campers are having fun, they are also learning valuable tools like: observation, reasoning, focus, confidence, following directions, team work, verbal and non verbal communication, and more!
Daily Drop Off is from 9:00-9:15AM. Daily Pick Up is 4:30-5:00PM 
Space is limited in this camp so register today!
Improv is the art or act of creating and performing spontaneously! 
9am-5pm                 $199  
*If we are unable to have this camp in person due to COVID-19 restrictions, we will still have camp online via Zoom.
Our one week Improv camp is just that: create and perform without previous preparation!  Experience Improv through fun interactive lessons and games! Our campers learn to build confidence, commitment, courage, and listening skills, all while working with others FACE-to-FACE!  
Your child will learn to think quickly on their feet and trust their ideas, which, in turn, teaches kids to work with others in amazing ways!
The experience of leaving with life lessons never seemed so FUN (with IMPROV, of course)!
This camp culminates in a showcase for friends and family on the last day of camp.
Space is limited in this camp so register today!
Have you ever wanted to be on SNL?
Or, write and perform sketches like some of your favorite YouTubers?
9am-5pm                 $229
In this camp, campers will learn how to create original content by learning about different kinds of sketch comedy and creating fun characters. Students will learn what should be included in a sketch from start to finish and how to write their own sketch content! Campers will learn how to film using their very own cell phones so they can do all of this… from anywhere!
Camp will end with a viewing of a mini-sketch comedy show "episode" that all of the campers will help write, film, produce, and edit!
Space is limited in this camp so register today!
Make a movie from start to finish!
TWO WEEK CAMP
9am-5pm              $499 
Whether you are an aspiring filmmaker or actor, writer or director, CampFilm! is perfect for you!
Campers will be divided into filmmaking teams. Each team will create, write, act, and edit a short film. Members of each team will be assigned to various jobs such as: Producer, Director, Head Writer, Cinematographer, Set Director, Editor, etc. While team members may be a division head, campers rotate through jobs as assistants to learn the scope of various positions:
PRODUCER: Responsible for the financing of the film and decisions on how money is spent – each Producer and team will be given a set amount of money they can spend on various aspects of making their film: equipment, editing bay time, supplies, various sets, extra personnel, etc.
HEAD WRITER/WRITING TEAM: The script is the backbone of any film. Students will learn the process of taking a script from conception, to outlining the plot, all the way to writing dialogue and completing the script. Character development, conflict, relationship between characters, and overall theme will be explored.
DIRECTOR: The director is the "visionary" of the film creating the mood, directing the actors, and bringing the script to life. In charge of bringing all the elements together to create a cohesive and compelling story, the director is a vital component in any film.
EDITOR: It is the editing process that gives the footage actual structure and tells the story. An editor has much power in manipulating what the audience sees and feels by how he pieces together the footage. Students will learn basic editing concepts and edit the movie into the final product using iMovie. Editing techniques and styles will also be explored.
Campers will be given a budget they can use to spend on various elements to enhance their film: Particular rooms in our studio created into "sets" upon which they can build their stories around, props, camera men, and extras (just a few of the things producers need to decide where to spend their budget)!
Campers will hear guest speakers who are professionals in the field in areas such as: directing, sound, lighting, and casting. These professionals will give campers a window into their world and what their day of work on set is like.
Upon completion of their short film, campers will host a Premiere Party where parents and friends are invited to the screening. Campers will take part in a Q&A session after each screening just like many prominent film festivals.
With Atlanta now called Hollywood of the South, so many jobs in the field of entertainment are now available. This camp explores just *some* of the avenues in this fascinating job field!
Space is limited in this camp so register today!
Summer Camp Refund Policy:
Must withdraw by written or email notification.
Withdrawing by April 1 results in full refund less $50 processing fee.
After April 1 and at least 30 days prior to camp start date will result in a credit on account.
No refund or credit for withdrawing 29 days on prior to camp start date.
We're always available to clear things up or even just to have a chat.