The Film Studios of Georgia
Georgia is getting a new film studio in 2023! Blue Star Studios, located in Forest Park (just 10 minutes from Hartsfield-Jackson Atlanta International Airport) is the former location of Fort Gillem Military Base. According to Variety.com, the 53 acre site will offer 18 purpose-built stages and a collective of more than 600,000 square feet. While development is set to complete in stages through 2024, we do know that the location will feature many added benefits for production teams; such as: original 1940's architecture, offices for production home base, top of the line technology, as well as amenities like nature trails, an on-site café, and a dog run.
Developers are currently working with the Historic Preservation Division of Georgia's Department of Community Affairs to uphold the integrity of its six historic buildings that are being repurposed, ensuring the preservation of the former Army base's architectural legacy. And the company is currently scouting GA schools and institutions to offer in-depth training in the cinematic arts.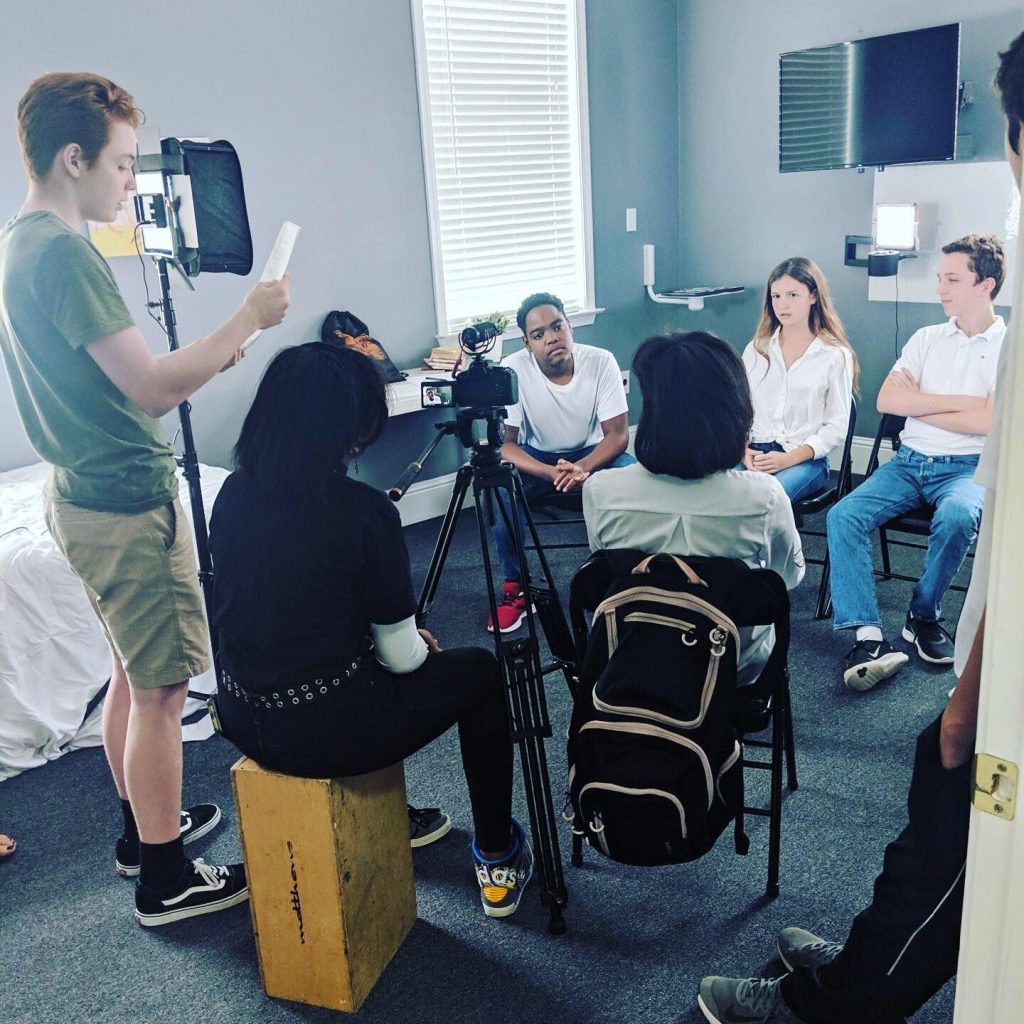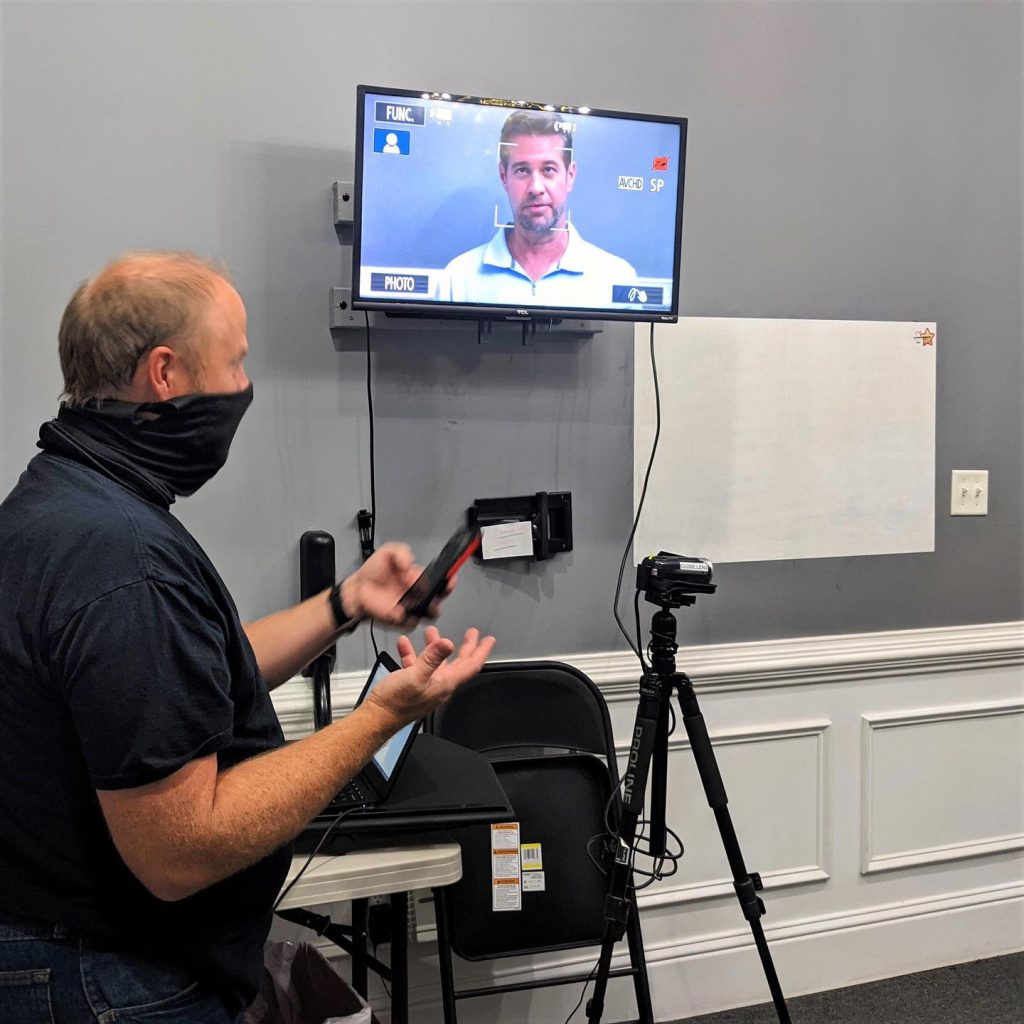 How does this benefit GA actors?
Since the initial Georgia film industry boom, back in 2009, we have seen a steady increase of GA film activity…leading to our beautiful state being dubbed the "Hollywood of the South". And there is no slowing down in sight. Back in August, GA Governor, Brian Kemp, announced that the state had broken yet another record by topping $4.4 billion (yes, with a B) revenue during the 2022 fiscal year. In that time, Georgia hosted 412 productions; represented by 32 feature films, 36 independent films, 269 episodic productions, 42 commercials, and 33 music videos.
Governor Kemp had this to say, "When the pandemic struck, we worked hard in Georgia to communicate with our partners in the Georgia film, TV, and streaming industries. Together, we forged a safe and appropriate path to allow the film industry to return to operations and deliver Georgia Made productions to eager consumers all around the world – even when some states continued to stay shut down and stifle the industry's return to normalcy."
The article, from GPB News, goes on to state: Movies filmed in Georgia claimed four of the top six spots for highest domestic-grossing movies: Avengers: Endgame (No. 2), Spider-Man: No Way Home (3), Black Panther (5), and Avengers: Infinity War (6). Streaming episodic and limited-series programming continued to choose Georgia for hit programming, including Season Four of Netflix's Stranger Things, Netflix hit Ozark, HBO Max's The Staircase, Disney+'s "Loki" and FX's "Atlanta."
But that is not all. Just this year, Georgia made waves when the nation's first Latino-owned studio was opened in southwest Atlanta. Ozzie Areu, a Burbank native and the son of Cuban immigrants, chose Georgia to launch this groundbreaking project, Areu Bros Studios. The 150,000 square foot lot is attached to the well known Tyler Perry Studios. That is because Ozzie used to work for Perry and considers him a mentor in the industry. Areu, as well as Perry, continues to create opportunities for minorities in the film industry to tell their stories; providing top of the line locations and technology to do so with excellence. 
And if that is not exciting enough, we are excited to share that major names (such as Ron Howard and Brian Grazer) are collaborating to launch a groundbreaking social app that will change the face of production hiring, and they started it right here in Atlanta.
According to GPB.com, "Impact has launched their service in Atlanta, which has made waves in the past decade as a popular city for filming television series and movies — including popular Marvel Studios titles and shows like Netflix's Stranger Things. Mitchell said the team behind Impact saw technology and modern social networking as an important tool for the future of jobs in film — and possibly a disruptor for the current status quo.
"We started, in fact, because we wanted to create technology that could help solve challenges in the entertainment industry and empower the people who bring stories to life," he said. "And while there's been tremendous innovations in filmmaking and television with things like digital effects and streaming, the actual mounting and producing of a show hasn't changed much in the 20 years that I've been in the in the business."
The change that Impact hopes to bring to film is a better medium for workers — set builders, production assistants, camera operators — to connect with productions looking to hire them. Mitchell said Impact seeks to be the one to bridge the gap. Mitchell said the network currently has 21,000 users, with roughly 4,000 in Atlanta. He said Impact's hope is to use technology to unite the film industry."
In a recent interview with the AJC, Blue Star Studios CEO, Rich Goldberg, talks about why another studio is needed: 
"Currently, the state has more than 60 purpose-built soundstages available for use and dozens of repurposed ones. The planned new studios could more than double stage capacity in Georgia over the next 24 months.
Goldberg said he isn't fazed by the influx of new soundstages.
"I think there's tremendous demand," Goldberg said, noting that it's still cheaper for film and TV shows to work in Atlanta than Vancouver, New York or Los Angeles. And even though New Mexico is vying for business as well, he believes the crew base here is far deeper.
On top of that, he promises that his soundstages will be "state of the art with an emphasis on technology," especially virtual reality."
Content Credit: The Atlanta Journal Constitution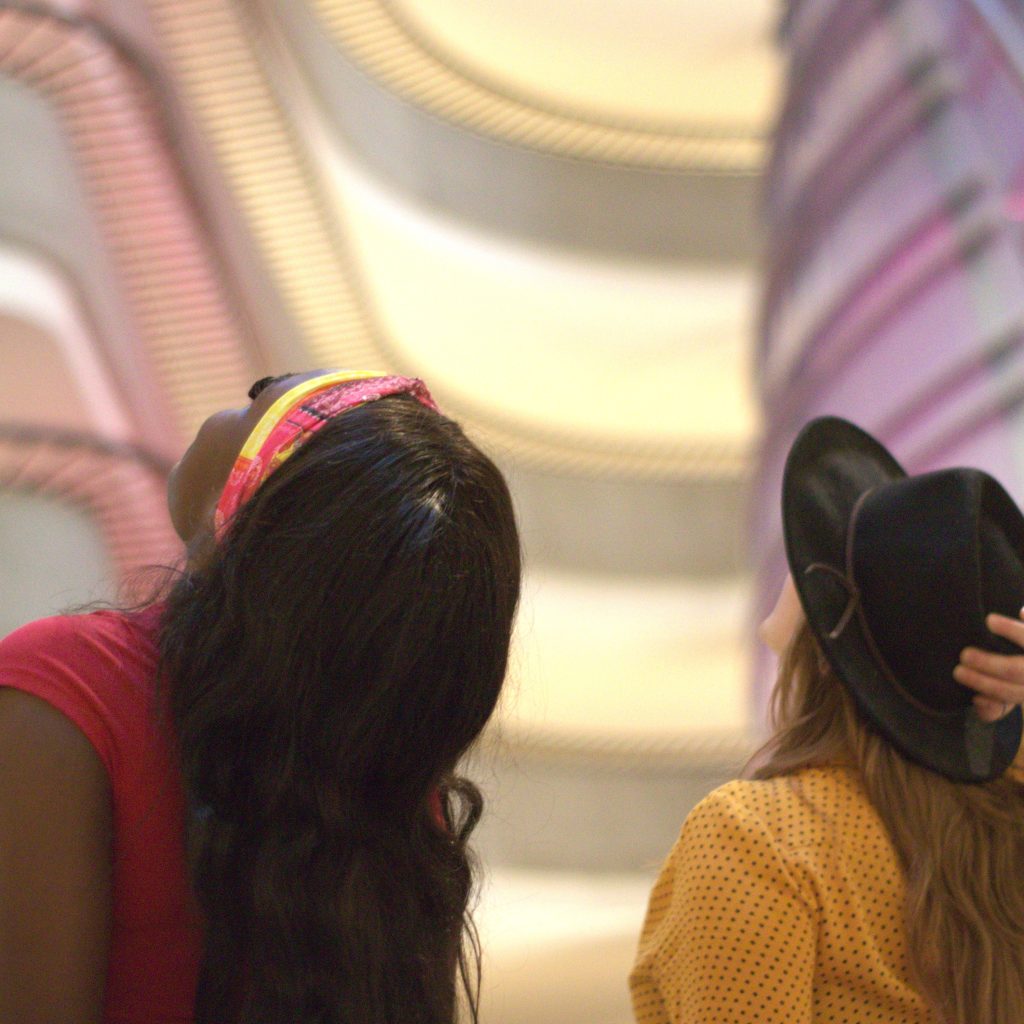 The TAS crew had fun touring famous Atlanta film locations, such as the Marriott Marquis!
Here are a list of the GA Film Studios:
This is the most current list of major motion production studios, according to studiobinder.com
Tyler Perry Studios
Headquarters: Atlanta, Georgia
Founded: 2006
Tyler Perry's 300-acre movie studio has everything. A military compound? Check. A replica White House? Check. Restaurants, bars, hotels? Check. There's no doubt about it: Tyler Perry is a titan of the film industry – and he should be credited as a pioneer behind the Atlanta renaissance.
Productions shot at Tyler Perry Studios include Madea's Family Reunion, Good Deeds, and House of Payne.
Turner Studios
Headquarters: Atlanta, Georgia
Founded: 1986
Sports fans surely know Turner Studios as the home of Inside the NBA, featuring Shaquille O'Neal, Ernie Johnson, Kenny Smith, and Charles Barkley – but did you know the Studio also hosts productions for Major League Baseball, NBA TV, eSports Leagues, and Turner Animation?
Turner Studios is one of the most important sports studios in the world – and its lasting legacy is a testament to the Atlanta film industry.
Trillith Studios
Headquarters: Fayette County, Georgia
Founded: 2013
Trillith Studios – formerly known as Pinewood Studios Atlanta – has become one of the most star-studded studio lots in the world over the past few years. That simple fact can be attributed to one thing: Marvel. Here are just a few Marvel productions that have shot at Trilith since 2015: Ant-Man, Black Panther, Avengers: Infinity War, and Spider-Man: No Way Home.
Crazy enough, there's an entire town across the street from the studio lot! Houses aren't cheap – but I suppose that's a price to pay to live a hop, skip, and jump away from the stars.
Blackhall Studios
Headquarters: DeKalb County, Georgia
Founded: 2017
Blackhall Studios has only been around for a few years – but it's already making big waves in the Atlanta film industry. In 2021, Blackhall Studios' Founder and CEO Ryan Millsap announced plans to expand the complex with 18 new soundstages; which would potentially make it the biggest film studio in Atlanta's greater area.
Films shot at Blackhall Studios include Godzilla: King of Monsters, Jumanji: The Next Level, and Jungle Cruise.
***Content Credit: studiobinder.com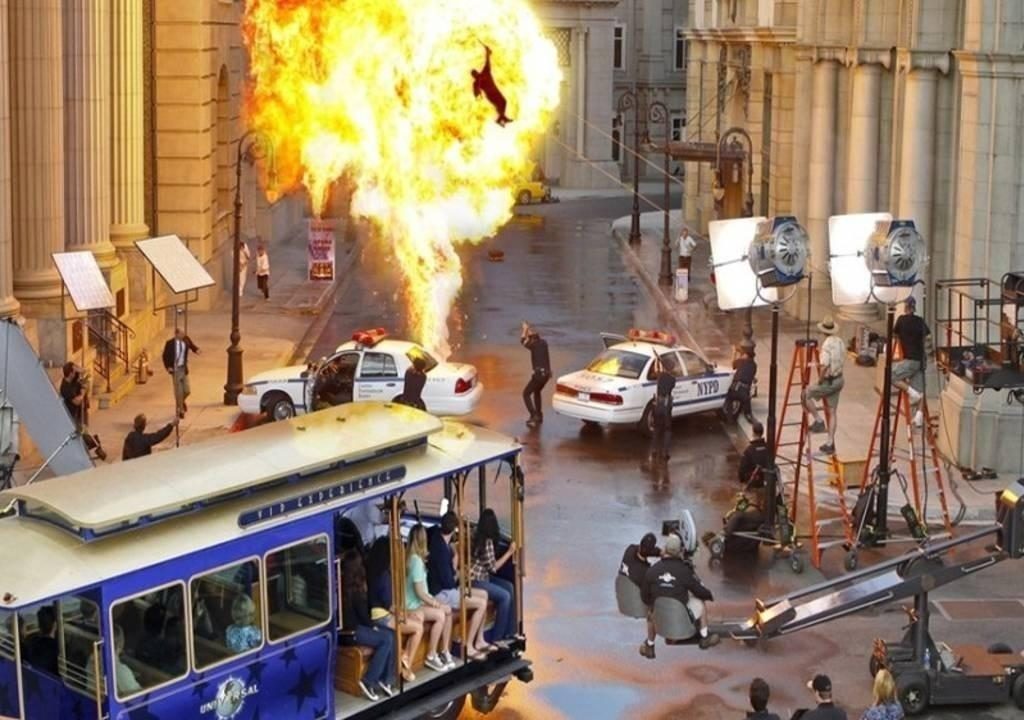 Some of your favorite movie moments have been captured on an Atlanta film set.
The film industry is growing in 2023, read on if you want to be a part of it...
Ready to jump into the action? Now is the perfect time. Zig Ziglar famously said, "Success occurs when opportunity meets preparation" So what are you doing to prepare?
Now is the time to jump into classes. Acting students spend their time:
Learning about the latest news and expectations of the film industry.
Find out what casting looks for in an audition, and how to stand out from the crowd. 
How to get an agent and maintain good agent relations.
How to be proactive in your acting career to build your resume and skills.
On-set etiquette.
And much, much more! You do not have to go on this journey alone. Make sure that you partner with a team that will provide you with knowledge, training, and ongoing feedback to help you identify and achieve your dreams.
Face it, there has never been a better time to be an actor in GA. The whole world is coming to us to make the most talked-about productions. Don't get left behind!
Ready to get started? Reach out today!
TASFRONTDESK@GMAIL.COM
678-313-7798
Elizabeth has been a member of the TAS family since 2004. She is honored to have served in many roles at TAS; including: Acting Coach, Marketing Director, Syllabus Coordinator, and now TAS Operations Director. She has a passion for building confidence and purpose through the arts, and is grateful to be a part of a team of Confidence Makers. Elizabeth finds her greatest joy in her faith, her husband, and her daughter (and to be honest- a bowl of creamy mac and cheese). She lives by a simple motto which has served her well over the years: Aim for Excellence, Work with Flexibility, Reflect with Grace.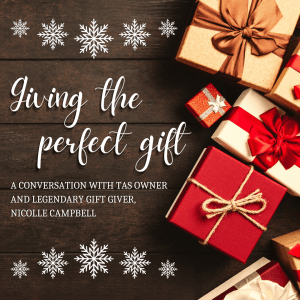 The holidays are in full swing and the feeling of giving is in the air. This author could think of no better person to sit
Read More »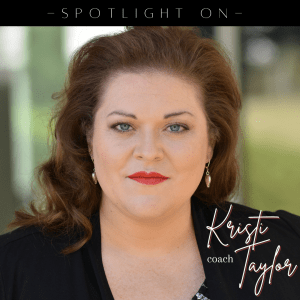 All of our acting coaches are highly qualified working actors who participate in the Film/TV industry in a variety of ways, in addition to coaching acting classes. But we
Read More »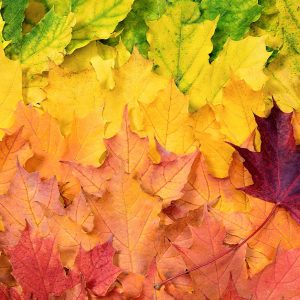 Take some time this Thanksgiving season to focus on what you're thankful for… Let's be honest with each other, this industry is tough. We face
Read More »