Get to know TAS Coach: Tara Jones
All of our acting coaches are highly qualified working actors who participate in the Film/TV industry in a variety of ways, in addition to coaching acting classes. But we want to give you a more in-depth look at who they are as people. 
This month we are sharing some insights that will help answer the question, 
"Who Is Tara Jones?" Read on to find out!
What Makes You Feel Confident?
AUTHENTICITY makes me confident! Being the best version of who I can be puts me in a space of certainty which creates confidence. And if I'm authentically myself, I know that I will mess up! So I give myself grace and patience through the acting process when I don't get something "right," or am having difficulty with a script. 
Knowing that I am actively working on my craft every chance I get, also evokes confidence in that I feel free to experiment and take chances with my auditions. Always remembering the love and passion for the art brings me back to why I do this crazy industry, and that is empowering. 
How did you first get into acting?
I was a former broadcast journalist, working all over the country as a reporter and anchor. Once I had my first daughter, I decided to retire from the news world, as it was not very conducive to raising a family. My colleague from WSB-TV told me to go to a local talent agency because I knew how to read a teleprompter, and I could likely get some hosting gigs. I knocked on People Store's door, and thankfully, they signed me!
I slowly started training as an actor, and moving from hosting, to commercials, to TV/film. I am a story teller at heart, so I fell in love with this new format to tell stories that mattered and could potentially make a difference in our world.
What has been your biggest struggle in the industry?
Keeping the right mind set! For years I struggled with my self worth being tied to my bookings. It took a lot of mental work to know that I am enough just as I am, and I do not need the industry to validate me for any reason. Once I figured out the formula for that, I was inspired to share it with others, especially acting children and their parents, which is why I started United Child Actors Network. 
Through consistent mind work. Waking up every day and being TRULY grateful for what I have, and not focusing on what I want or don't have. Creating a world of gratitude transforms your reality, and shifts your thinking from, "I hope I book it!!!"…to "I am so thankful I had the opportunity to show that casting director my talent." 
I teach and preach authenticity. The more authentic you are, the happier you'll be, and the bonus is, you'll likely book more because your auditions become real and grounded…which is exactly what the casting director is looking for! 
You have no control over your audition; all you have is control over is how you prepare and perform. So why would you ever stress over a result you can't control? 
This industry is a journey. You can act until the day you die. There's no race to the finish line because there is no finish line. Once you learn to love the craft, and take the stress away from the auditions, and potential outcome of those auditions, is the moment you build a FULFILLED life-long actor. 
Besides acting, do you pursue any other interests in the entertainment industry?
I created United Child Actors Network because I felt a passion to help other parents and children after my own two girls got involved in the industry. I was shocked at the amount of animosity between parents, the jealousy, comparison and competition. I truly believed that these other children were not "competition" for my kids because we're all different human beings, who bring something unique to the table. 
My girls often got auditions for the same roles, and I used to tell them, "If one of you books over the other, that means the other person didn't even have a chance because you're different humans with different essences. Whichever person exemplifies the character more NATURALLY, is the one that will likely book." That resonated with them and created zero jealousy in our household, even when one sister booked over the other. It also allowed my children to understand authenticity in who they were, and how to see it in other people. This is what I teach to kids and parents through UCAN (United Child Actors Network.) 
Why did you get into coaching?
I started coaching my own children, and they did really well from the on-set, mainly because I was teaching them to be authentic actors. Friends with children in the industry then started asking me to teach and self-tape their kids, too. Once they started booking as well, I realized there must be validity in what I'm teaching.
Moreover, I LOVE instilling confidence in my students. There is nothing better than showing a child that they are enough…and what God/the universe gave them is so uniquely special and needed in this world.
Creatives can be very sensitive and sometimes don't fit into society's box. I hope that my teachings can help give young creatives the strength and confidence they need to stand up to anyone that may try to push their uniqueness and talent away.
What is one important bit of advice you always give the students in your class?
Be authentic! There is no one in this world who can play 'you' better than 'you!' 
You will hear casting directors say over and over again that they are looking for "real and grounded" performances. The more a student can understand who they are and how to lean in to their own natural essences, the more they will book. 
I love giving students an adjective unique to them (like "intellectual") and then tell them to prepare a script leaning into that adjective/essence. After assigning a different adjective to each student in class, I then have them read the same script to demonstrate the different deliveries from each person. It allows the students to see how unique each audition can be, and how the script can take on a whole new meaning just based on who is reading it. It also provides them insight into what casting director's see through auditions, and it solidifies that the BEST actor doesn't always get the job, the most APPROPRIATE actor gets the job. 
What is your proudest coaching moment?
My proudest moments come when one of my students has a breakthrough. I love watching hard work turn into growth. And then watching that growth turn into signings with major agencies, bookings in the form of Marvel movies, series regulars on network TV shows, and leads in movies! It makes me tremendously proud and fulfilled knowing that I had a small part in making that success happen, and their dreams come true. 
Tara teaching classes at TAS!
What do you hope that your coaching legacy will be?
That people use what God/the universe gave them in this world to make it a better place. I consistently tell my students that the world needs what they have been given, so don't hide it, embrace it and use it for good…especially in the world of acting. If anyone has taken my class, they know I say all the time, "The better the human, the better the actor can be." 
Tara Jones Bio:
Tara Jones is an Emmy Award winning journalist turned actor. Her deep appreciation and knowledge for the art of television production led her to be a part of countless commercial productions, industrials, network TV shows, and blockbuster films. She has also served as a spokesperson for several Fortune 500 companies and participated in their brand management as a company. 
Tara's knowledge of both being in front of the camera and behind the scenes has benefited her deep understanding of the "big picture" when it comes to the industry as a whole. Her company, Green Sky Productions, produced numerous commercials and marketing videos, as well as the award winning independent film, "iGirl," in which Tara was awarded 'Best Female Filmmaker' and her daughter, Skylar, was awarded the "Rising Star" award from the New York Independent Film Festival. You can see Tara's work as an actor on shows such as "MacGyver," "The Resident," and movies such as "Need for Speed," "My Dad's A Soccer Mom," "Almost Christmas," and a new DC Comics movie coming out in 2023!  
Tara has two daughters, both of which are actors. Skylar Morgan Jones has appeared in "Dynasty," "The Vampire Diaries," Lifetime's "Terror in the Woods," and as the lead in the upcoming movie, "Blood" (Release fall of 2022.) Ariel Jones starred alongside her mother in "The Resident," and can also be seen in "Your Worst Nightmare," as well as numerous national commercials, national voiceovers, and a prior YouTube series called "Smooshie Mushies," with her sister.
Tara loves sharing her knowledge of the industry with those who are just starting out, or simply looking to get ahead. She believes in the power of positivity and preaches that other actors are not competition…the only competition lies within the artist to be the best version of themselves, as a human, and as an actor.  
Would you like to take private lessons with Coach Tara?
Coach Tara teaches private lessons for beginning actors through advanced.
To sign up for a private lesson with Coach Tara, click HERE. 
---
Want to keep up with Coach Tara's latest bookings? Check out her IMDb HERE.
---
If you would like more information on her organizations: United Child Actor's Network (UCAN), click HERE.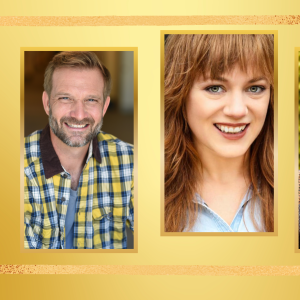 Get to know Coach Kate, Coach John, Coach Kirsten, and Coach Molly September 2023 What is the best sushi place in Atlanta? Which two coaches
Read More »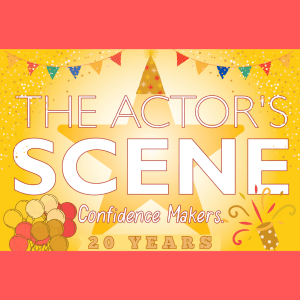 We want to wish a very Happy 20 Year Anniversary to The Actor's Scene! The past 20 years are chock-full of memories and accomplishments,
Read More »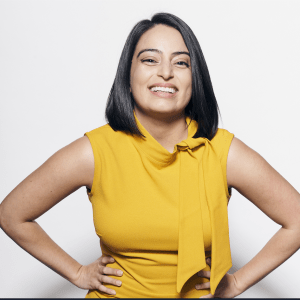 We want to wish a very Happy 10 Year Anniversary to Coach Jeanne! All of our acting coaches are highly qualified working actors who participate in the Film/TV industry in
Read More »