Get to know TAS Coach: Nyah Bass
All of our acting coaches are highly qualified working actors who participate in the Film/TV industry in a variety of ways, in addition to coaching acting classes. But we want to give you a more in-depth look at who they are as people. 
This month we are sharing some insights that will help answer the question, 
"Who Is Nyah Bass?" Read on to find out!
How did you first get into acting?
In high school, I took a Technical Theatre class, which opened my eyes to the entertainment industry. I loved the production element of theatre, but I always knew that I wanted to try acting as well. Flash forward to watching a popular Netflix show, this was the true catalyst for me. I saw these child actors, the exact same age as me, doing the thing I wanted to do and absolutely loving it. After searching the internet for acting classes, that's when I found The Actor's Scene. I still remember my first class and how excited and motivated I was because it honestly felt like the perfect decision for me.
Besides acting, do you pursue any other interests in the entertainment industry?
When I'm not acting, I love production work. Going to a film school definitely helped me spend time appreciating various areas within the industry. For example, my most memorable moments were in either my Screenwriting or Production Audio class.
What has been your biggest struggle in the industry?
My biggest struggle within the industry was comparing myself to others. I was constantly comparing others' success, skills, etc. to my journey. This hit an all-time high during the lockdown in 2020. When everyone was stuck at home, people were still auditioning and training, but in a whole new way. I would go to workshops and industry Q&As, and at times, I would get auditions, but the slower parts were the most challenging for me. I always felt like I wasn't doing enough for my career and/or I was always doing the wrong thing. This created a lot of self-doubt and "imposter syndrome" within myself.
So, what helps you overcome self doubt and comparison?
A lot of self/ inner work had to be done to combat those emotions of not feeling like I belong, I wasn't good enough, etc. I had to think all the way to the beginning; before acting classes, the Netflix show, etc. I had to remind myself of why I was doing this. It was for the little girl who would put on plays with my sister in our living room for our family. It was for the little girl who always wanted to be "on the TV". I also had to re-learn that no one's timeline is the same, nor should it be. This was the hardest but most important thing that I had to teach myself. This gave me so much of my confidence back and helped me believe in myself and my skills.
Why did you get into coaching?
I actually didn't realize that I would be interested in coaching until after interning with TAS. This gave me a whole new perspective on acting in many ways. After being the student, and being blessed with some really impactful coaches, this inspired me; I wanted to do the same for future actors. When I got into interning, this helped me value the importance of the "student & coach" dynamic. Interning helped me gain skills that I could take into my coaching; for example, effective communication with actors, from an actor. This was very important for me because I believe there are more productive ways to get a stronger performance from actors than just "being really sad or really happy" within a scene.
What is one important bit of advice you always give the students in your class?
The one thing that I always try to express to my students is the importance of one's voice. As actors, our voice is one of our superpowers, and we need to be able to use it effectively on and off-set. Whether that is through networking opportunities, collaborations, or even setting certain personal boundaries. 
What is your proudest coaching moment?
One of my proudest moments during my time with TAS was when I was interning various summer camps a few years ago. Seeing the evolution of all the students during those weeks is something that I still think about. I saw students of all ages find their own confidence in many ways; whether it was going through with their creative decisions, effective collaborations, or just using their voices to express their opinions. Knowing that I was a part of that is very rewarding to me.
What do you hope that your legacy will be as an acting coach?
I hope everyone will remember and recognize my passion and dedication to the industry. This field is ever-changing and there are always learning opportunities; I want to become multifaceted within the industry and hope that inspires others to do the same.
Lastly, tell us what makes you feel confident?
Planning and preparation make me confident. Whenever I am uncertain about my decisions or the future, I like to reflect on the work done beforehand that got me to where I am now. I always like to consider that everyone's journey is different and there's not one "right" way to go through life and achieve your dreams.
Nyah Bass Bio:
Nyah's love for the entertainment industry sparked when she was a little girl. That little girl's confidence and determination lead her to stop at nothing in order to achieve her dreams. Her acting journey started right here at TAS, and she hasn't looked back since!
From climbing the ladder of student, intern, to coach, Nyah gives The Actor's Scene immense gratitude for the extraordinary time she has spent here growing not only as a person but as an actress.
Nyah is pursuing a Bachelor of Fine Arts in Film & Television at Savannah College of Art and Design. She is also represented by Carol Shaginaw Talent Agency & The Actor's Scene Management.
When Nyah is not working, she has a couple of hobbies she always comes back to including movie nights, listening to one of her many playlists, or taking a drive.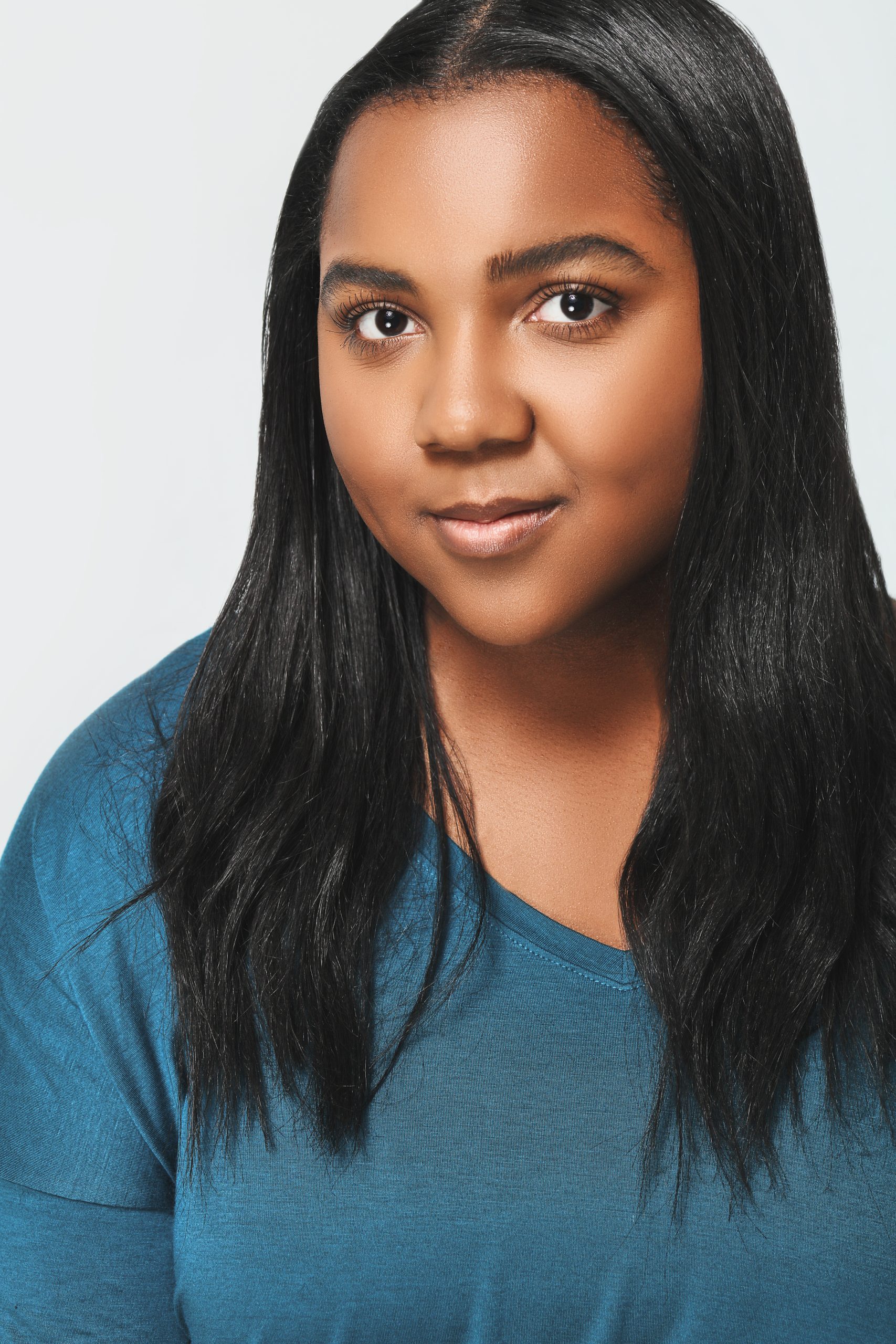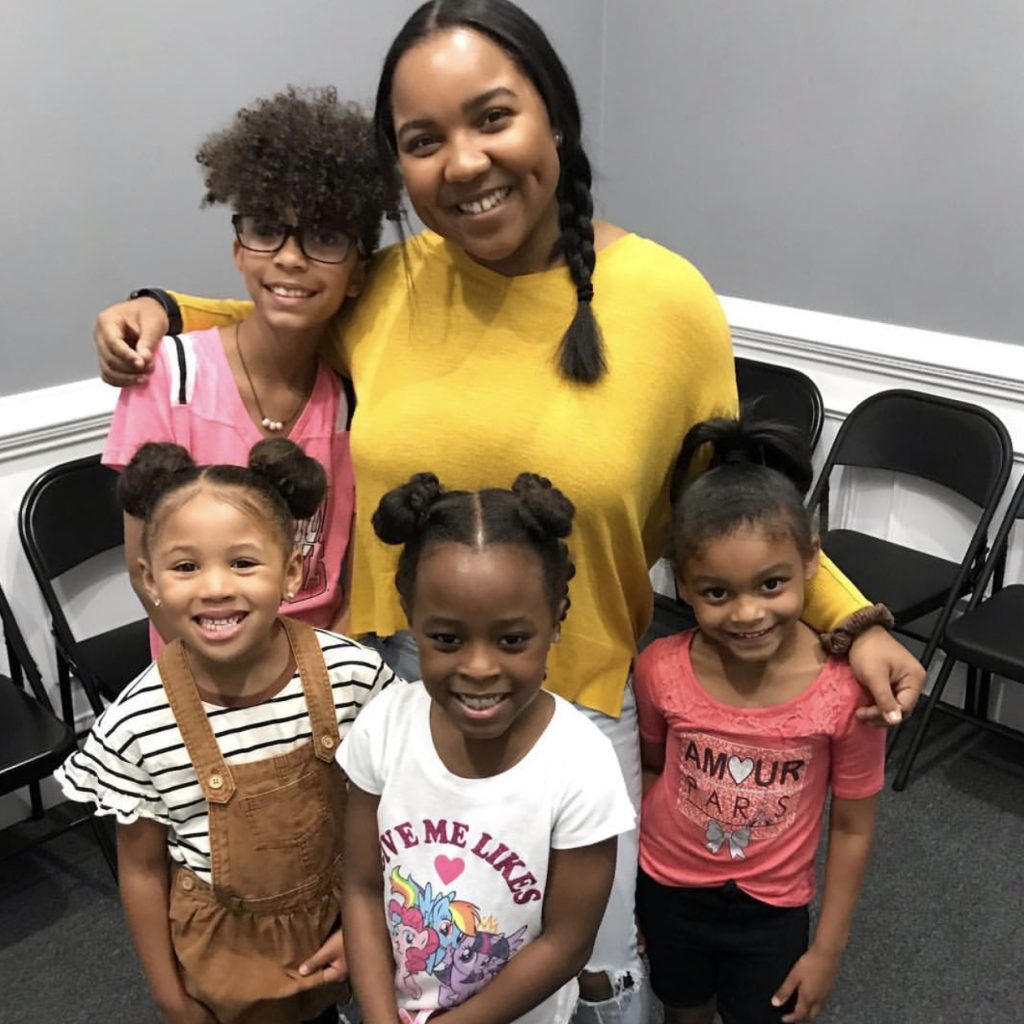 Would you like to take classes or private lessons with Coach Nyah?
Coach Nyah currently teaches Foundations classes and Working Actor: Taped Audition JR. For more information on our classes, click HERE.
You can also give our Front Desk a call at 770-904-6646.
To sign up for a private lesson with Coach Nyah, click HERE. 
Would you like to follow Coach Nyah? Check out her: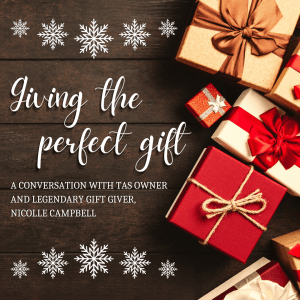 The holidays are in full swing and the feeling of giving is in the air. This author could think of no better person to sit
Read More »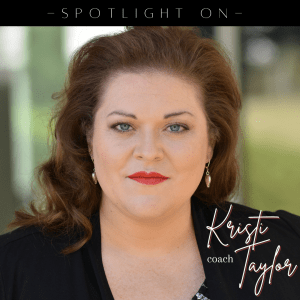 All of our acting coaches are highly qualified working actors who participate in the Film/TV industry in a variety of ways, in addition to coaching acting classes. But we
Read More »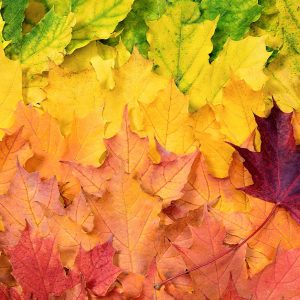 Take some time this Thanksgiving season to focus on what you're thankful for… Let's be honest with each other, this industry is tough. We face
Read More »