How Do I Become An Actor?
5 Easy Steps That Anyone Can Do To Start Their Acting Journey
If You're Looking To Get Started...
As an actor in the film and TV industry, you're in the right place. The Actor's Scene, located in the greater Atlanta area, is a studio for newbies and seasoned pros alike! We believe that ANYONE can jump into the industry as long as you have patience and a great work ethic! You might be thinking "That's great, but I don't know the first thing about getting started in the industry", and that's where we come in.
No matter how long they've been at it, actors are constantly training to improve their skill sets. So you're probably already guessing it, but becoming an actor starts with training. Yes, there are steps further down the line, such as getting headshots and a resume and an agent, but everything starts with taking classes or getting a private coach.
For beginners, we recommend our Foundations of Acting class, a 32-week course offered from August-May which can be taken online or in-studio at our Buford, Georgia location. Starting with a course such as Foundations will help you get introduced to the world of on-camera acting. You'll learn about the basic acting tools, how to build a character, commercial acting techniques, how to work with a script, and more! And an amazing component of our 32-week classes is the end-of-year showcase, which gives students the opportunity to perform for industry VIPs such as agents, managers, casting directors, and local production offices. Not only will you get 32 weeks of training from a working industry professional, but in the end, you will be able to make connections with other VIPs that can help you get to your next career step!
So if you want to become an actor, step one is training.
Step Two: Get Professional Headshots.
What's next? After signing up for a class and getting plugged into a studio that believes in you, step two is getting professional headshots. Why are headshots important, and what do they look like? Well, headshots are what casting sees to decide whether or not they want to have you audition for a role. Whether you are submitting yourself for a role or having an agent or manager submit on your behalf, casting needs to see what you look like to decide whether or not they'd like to see you read for a particular role. Above are some awesome headshot examples from some of our TAS students and alumni!
Professional headshots should look LIKE YOU. We don't want a super glammed-up version of you, casting wants to see what you actually look like so that they can decide whether or not they can see you in a certain type of role. There are many amazing local headshot photographers in the Atlanta area. One of the headshot artists we recommend is Michael Justice at Hollywood Headshots!
No matter who you go with, you want headshots that:
-Look like you
-Are well-lit/professional quality
-Have YOU as the central focus with the background blurred out
This will help ensure that your headshots are accurate to what you look like now, and will give casting an idea of what roles they can ask you to audition for.
Step Three: Build Your Resume.
Alrighty, now you are taking classes and you have awesome headshots. The next step is to create a profile on a casting website such as Actor's Access or Backstage. Believe it or not, you don't need an agent to submit for projects, especially smaller budget shoots like student films! Student films and unpaid shorts are an awesome way to build up your resume before applying to agencies or management. So the natural next step after training and having awesome, professional photos is to build up your resume. Applying to and auditioning for smaller projects is a great way to gain on-set experience, further work on your craft, and get resume credits/demo reel footage. Your demo reel is an edited video containing clips from projects you've worked on, so for example you could have a scene from a short film you were in be a part of your reel!
If you need help setting up your profiles, submitting for roles, or crafting your resume, we offer private, personalized Career Coaching at The Actor's Scene! Click this LINK to learn more and book your one-on-one session with one of our amazing industry pros!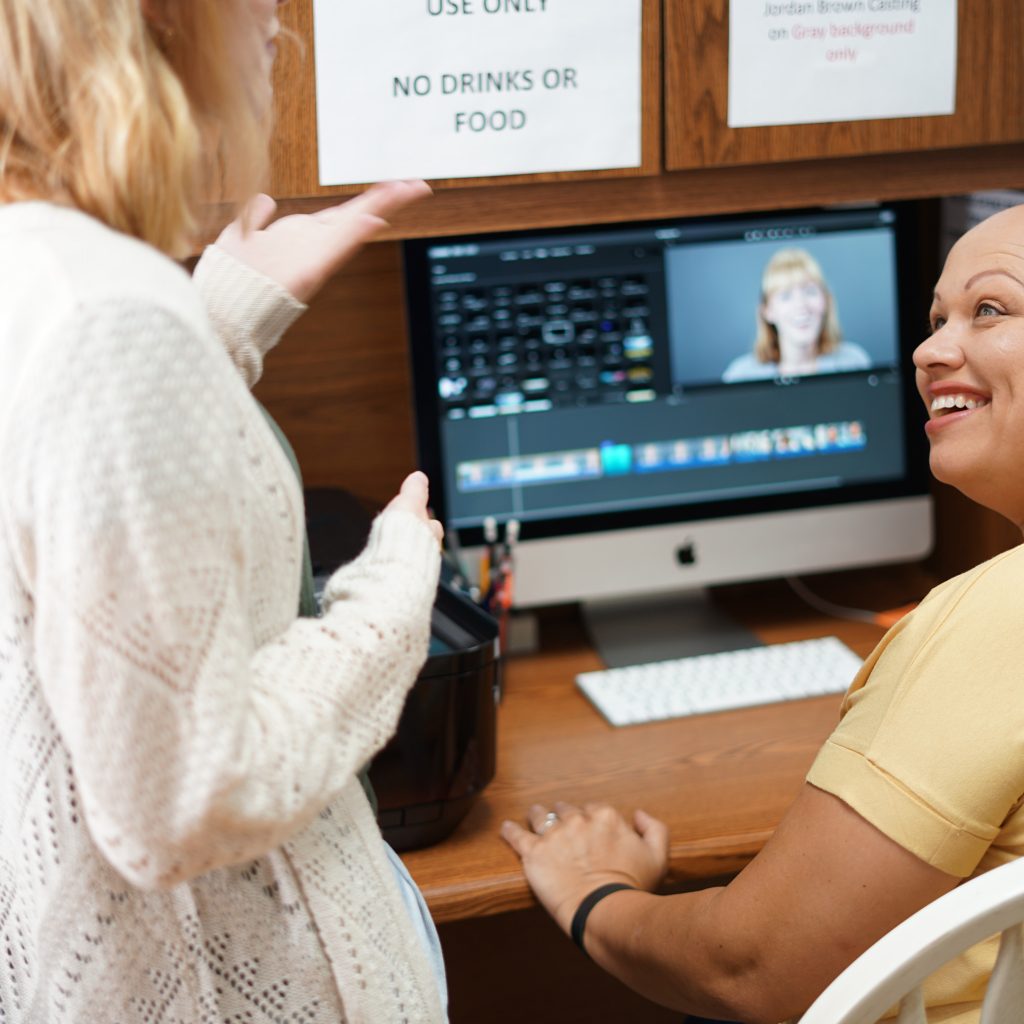 You are not alone on your acting journey! Partner with your acting coach to achieve success.
Step Four: Submit for Representation.
This step doesn't have to be hard! If you're enrolled in a class at The Actor's Scene, the end-of-year showcase is a great opportunity to get connected to agents and managers, both in the Southeast as well as the Los Angeles and New York markets! Performing in a showcase does not guarantee signing with an agent or manager, but it's an awesome networking opportunity as well as a chance to be seen by these VIPs who might just be looking for someone exactly like you! You can also cold-submit to agencies, and most have their preferences as far as submissions on their website, so be sure to check out what they ask for from new talent before submitting anything!
This is another thing that Career Coaching can help you out with. If you'd like to meet with someone to discuss your submission materials and possibly help you apply for agencies, schedule a SESSION today!
Step Five: Don't Give Up!
Listen, it sounds silly, but persistence and believing in yourself are some of the major keys to success in this business. You're going to hear a LOT more 'No' than 'Yes' as an actor, and that is 100% okay. Please don't compare your success to others who are close to you in age or experience. Everyone's acting journey is unique and the timing will likely not be as fast as you're hoping. Focus on your own path and continue to gain confidence in yourself and your abilities through training, learning from your mistakes, and growing through all of the different seasons of your career. You've got this. We're rooting for you!
If you have any questions or would like a one-on-one consultation about how to start your acting journey, please reach out to us! We have private coaches who would love to do a Career Coaching private lesson with you that is 100% tailored to you and your needs at whatever stage of your acting journey that you might be in. For more information on our classes, showcase, or private Career Coaching, please check out our website at (The Actor's Scene (theactorsscene.com)). We look forward to seeing you soon!
Ready to get started? Reach out today!
TASFRONTDESK@GMAIL.COM
678-313-7798
Molly Pass is an Atlanta-local actress, acting coach, and wedding videographer who loves to help new and seasoned actors alike find their purpose and passion through performance. She holds her bachelor's degree in Film and Media Studies from Georgia State University and enjoys discussing movies, shows, and all things new media. Her favorite part of working at The Actor's Scene is being able to inspire folks to pursue their dreams and helping them to gain confidence in themselves along the way. When she is not acting or working in the digital media realm, she enjoys reading murder mysteries and desperately trying to keep a garden alive.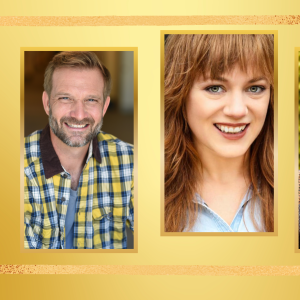 Get to know Coach Kate, Coach John, Coach Kirsten, and Coach Molly September 2023 What is the best sushi place in Atlanta? Which two coaches
Read More »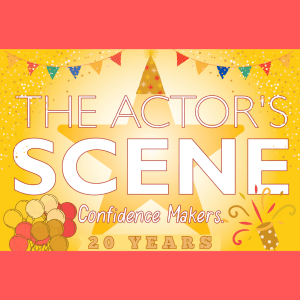 We want to wish a very Happy 20 Year Anniversary to The Actor's Scene! The past 20 years are chock-full of memories and accomplishments,
Read More »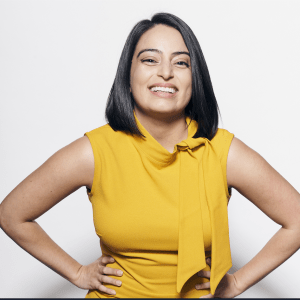 We want to wish a very Happy 10 Year Anniversary to Coach Jeanne! All of our acting coaches are highly qualified working actors who participate in the Film/TV industry in
Read More »