Halloween: The Actor's Ultimate Holiday!
Finding Purpose in the Fun.
Double, double, toil and trouble… It's that time of year once again! Now that we're in October, it's easy to find ourselves planning ahead for Halloween.
It's the one night of the year where you get to pretend to be anyone in the world, and nobody bats an eye! Whether you choose to be a real person, a celebrity that you admire, or a fictional character that you've always wanted to be, Halloween is the perfect time to go all out and make some fun memories! The holiday can be an adventure for anybody- but it's especially great for actors and artists.
There are plenty of reasons that Halloween is an actor's dream holiday, but in this blog we'll be focusing on the 3 Cs:
Creativity, Characterization, and Costumes. 
First and foremost, Halloween is a time where we get to use our creativity and talent to put together an idea for what we should dress up as; whether our plans include a Halloween party, trick-or-treating, or just doing the Monster Mash at home by ourselves! On a day where you can be ANYTHING, there's sometimes a pressure to try and create the best, most impressive costume ever. Rather than focusing on winning the costume contest, we encourage you to find a character or figure that would be super fun to pretend to be for the day. Maybe think about your very favorite character from media and pop culture, or create your very own! Here's a photo of TAS Coach Rick Goins and his family as the Belcher family from Bob's Burgers, along with a quote on why he loves Halloween: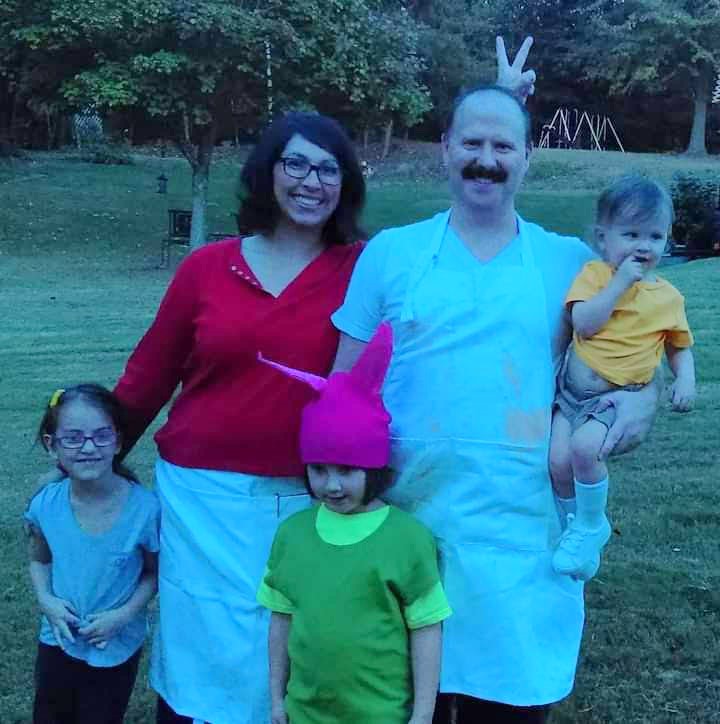 There is this idea that people can be "too old" for Halloween once you reach a certain point, but we think that creativity and fun costumes are for everybody! It isn't often that adults feel free to engage their creative side, between work and life responsibilities, so why not take this opportunity to feel like a kid again, even just for one night a year! Believe it or not, Forbes.com says that "engaging in creative behaviors (even just coloring in those trendy adult coloring books) improves brain function, mental health, and physical health"* It's amazing how letting yourself be creative can benefit your overall health and quality of life! Even if you're regularly acting or in an acting class (which, if you're not, check out our class info HERE), having hobbies or preparing for fun creative outlets, such as dressing up for Halloween, can help you level up your craft even more by providing another avenue for your creativity to shine! 
*Here's How Creativity Actually Improves Your Health (forbes.com)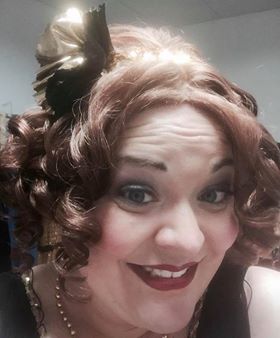 Characterization is one of the most fun parts of script analysis for many actors, whether it be building original characters or expanding on existing characters to make them more your own or adding a fun twist! When attempting to create a character, we can start by asking ourselves some questions:
Is my character an introvert or an extrovert?

Meaning, do they prefer to keep to themselves until you get to know them better or do they love being the life of the party?

How expressive are they with their emotions?

People are dynamic beings who process and show emotions differently. A shy person might hold their emotions more internally, while someone who is super outgoing might let their feelings show for everyone to see!

How does this character move their body?

Is it similar to the way you move, or is it different? Faster? Slower? More graceful? More clumsy?

Do they sound different than you? It may feel a bit silly to walk around trying out different accents on a normal weekday, but Halloween is the perfect time to give that daring dialect a test run. At the end of the night, ask your friends for their feedback! 
Play around with these questions and see if you can come up with a new character for this year's Halloween!
If you'd like some personalized help creating or adapting characters for a project or audition you're working on, you can always schedule a Private Lesson or Audition Taping service with one of our awesome industry-professional coaches HERE.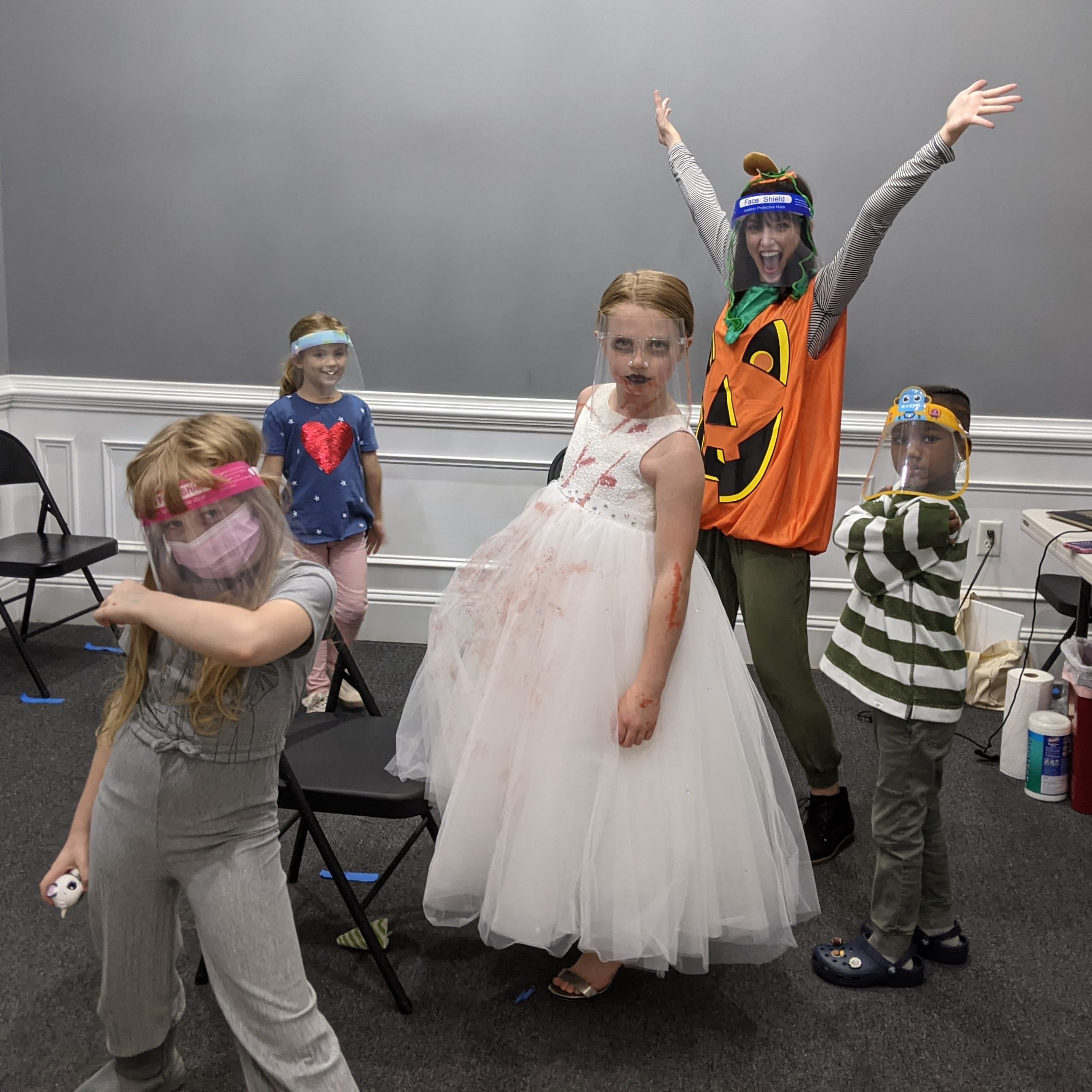 If you're looking for some ideas of characters that you can make your own, we have a few suggestions!
Superhero

. With how many awesome Marvel and DC projects filming in the Atlanta area, it's easy to be a superhero fan! You can channel one of the awesome existing characters like Black Panther, The Flash, Wonder Woman, or Wanda, but wouldn't it be cool to create a superhero of your own? Think about what super power you would like to have if you could choose, and then come up with a cool name for yourself based on those powers! All you need next is a mask and a cape, which you can totally make at home!

Witch/Wizard

. If you're a

Hocus Pocus

fan, you may have seen TAS Alum Nina Kitchen in

Hocus Pocus 2

as Young Mary Sanderson! A witch or wizard is a CLASSIC Halloween choice, and what better witch inspiration than the Sanderson Sisters themselves! All you need is a witch or wizard hat, cloak, and broom (although Roombas and Swiffers might also do the trick). Bonus points if you have a black cat!

Zombie

. With

The Walking Dead

ending its 12-year run this November, what better way to pay tribute to an iconic piece of Atlanta film history? You can totally DIY your zombie getup by cutting and dirtying up some old clothes and getting creative with makeup! Fun fact, the first episode of

The Walking Dead

aired on October 31st, 2010!
Whatever you decide to do to celebrate the last day of October this year, we hope that you have a safe, fun holiday! Remember, if you'd like to work on fun characters year-round, we offer classes in-person, virtually, and even one-on-one with our personalized private lessons! For more info on classes, click HERE. For more info on private lessons, click HERE. Stay spooky, ATL!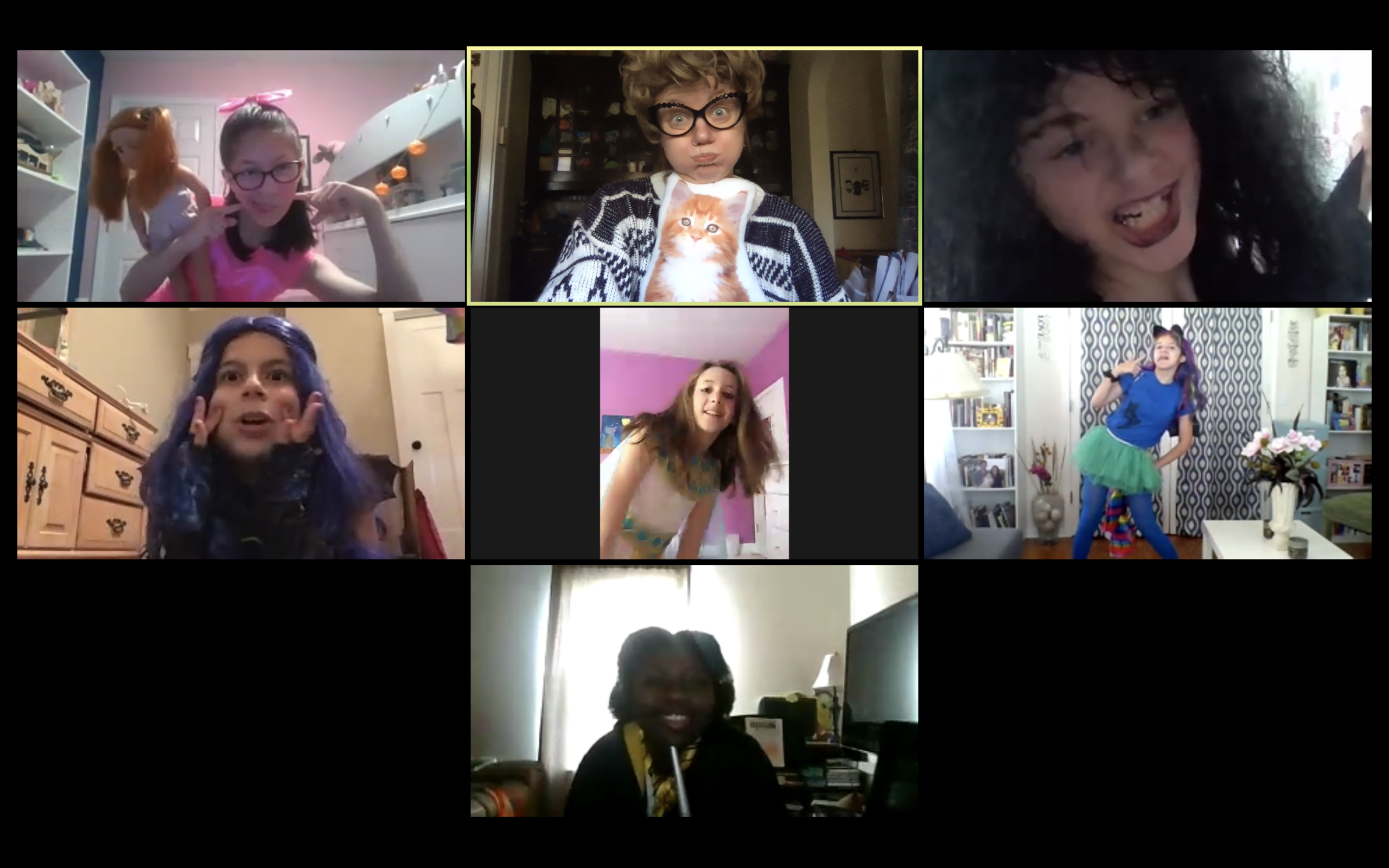 Ready to get started? Reach out today!
TASFRONTDESK@GMAIL.COM
678-313-7798
Molly Pass is an Atlanta-local actress, acting coach, and wedding videographer who loves to help new and seasoned actors alike find their purpose and passion through performance. She holds her bachelor's degree in Film and Media Studies from Georgia State University and enjoys discussing movies, shows, and all things new media. Her favorite part of working at The Actor's Scene is being able to inspire folks to pursue their dreams and helping them to gain confidence in themselves along the way. When she is not acting or working in the digital media realm, she enjoys reading murder mysteries and desperately trying to keep a garden alive.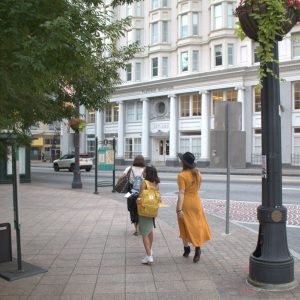 Read on to find out why… You may have heard of Atlanta being referred to as the "Hollywood of the South", but did you know
Read More »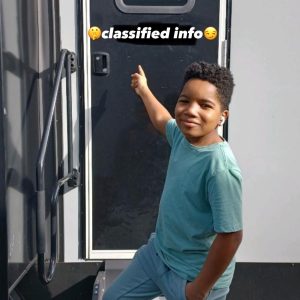 Get to know TAS Student,  Javian Brown. Javian recently signed with an agency and has been booking ever since! Periodically The Actor's Scene likes to
Read More »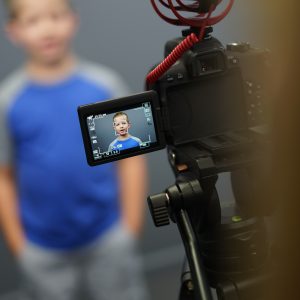 January 2023 2022… What a year! The Actor's Scene has so much to be thankful for. 2022 was a major success thanks to the endless
Read More »