Do you really need a Reader for your taped audition?
If you're new to film and television acting, auditions might be something that has been on your mind lately.
Whether you're new to auditioning or you're trying to learn more about the industry before starting to self-submit, learning the proper terms and different aspects of audition etiquette is a MUST. We want to spend a little time talking about an important audition element called a Reader.
So first of all, what is a Reader?
A Reader is the term used for someone who is reading the other person in your scene's lines off-camera, whether they are helping you physically tape your audition or you've phoned them in through a service like FaceTime or Zoom. There are many reasons that casting directors and decision makers in the casting process definitely want you to have one. (So in short, yes, you do really need a Reader)
Let's take some time looking at the various benefits a Reader brings to your scene.
#1: A Reader helps with the TIMING of the scene.
Here's what you don't want to do: intentionally mess with the writer's directions for a scene. For example, if it is a two-person scene, we cannot go in and turn it into a one-person monologue. If there are two characters, we should be hearing someone read the other person's lines. The main focus will still be on the actor (auditioner), but the second character will be voiced by someone off-screen. Another thing we don't want to do is record ourselves saying the other character's lines and playing it back over the audition recording. Number one, it's unprofessional. The better route would be to have a friend read the lines to you virtually. Number two, it is distracting and messes with the timing of your scene. This leads to a product that can look really awkward and over-rehearsed. We want you to be focused on your PERFORMANCE, not nailing down the timing so that your fake reader can be on-track. Our goal in an audition setting is to show the decision makers that we can carry this character and this scene with authenticity to the source material. So, don't change up the script or try to get around having a real life reader.
#2: A Reader helps with your REACTIONS and your character's RELATIONSHIP.
Having a Reader there to say the other character's lines is a perfect stand-in for that other character. If you know what your relationship to the other character in the scene is (which you should ALWAYS know before taping!), you can use that to inform the way that you and that character would talk to each other, and the emotions that you each might have going into this particular scene. Having a real person to play off of is so important for your reactions and really selling the idea of this character's relationship with your scene partner. If you can, read with a fellow actor! Whether that is through booking a professional taping service with us (LINK) or by asking a friend from your acting class to help at your home setup, having another actor as your Reader is one way to help level up your auditions. This is because another actor is going to give you something to go off of! You can rehearse together and chat through it before turning the camera on and recording.
*While your Reader doesn't NEED to be an actor, make sure that they understand what their role is. The reader should be quieter than the actor auditioning, but still able to be understood by the people watching your tape.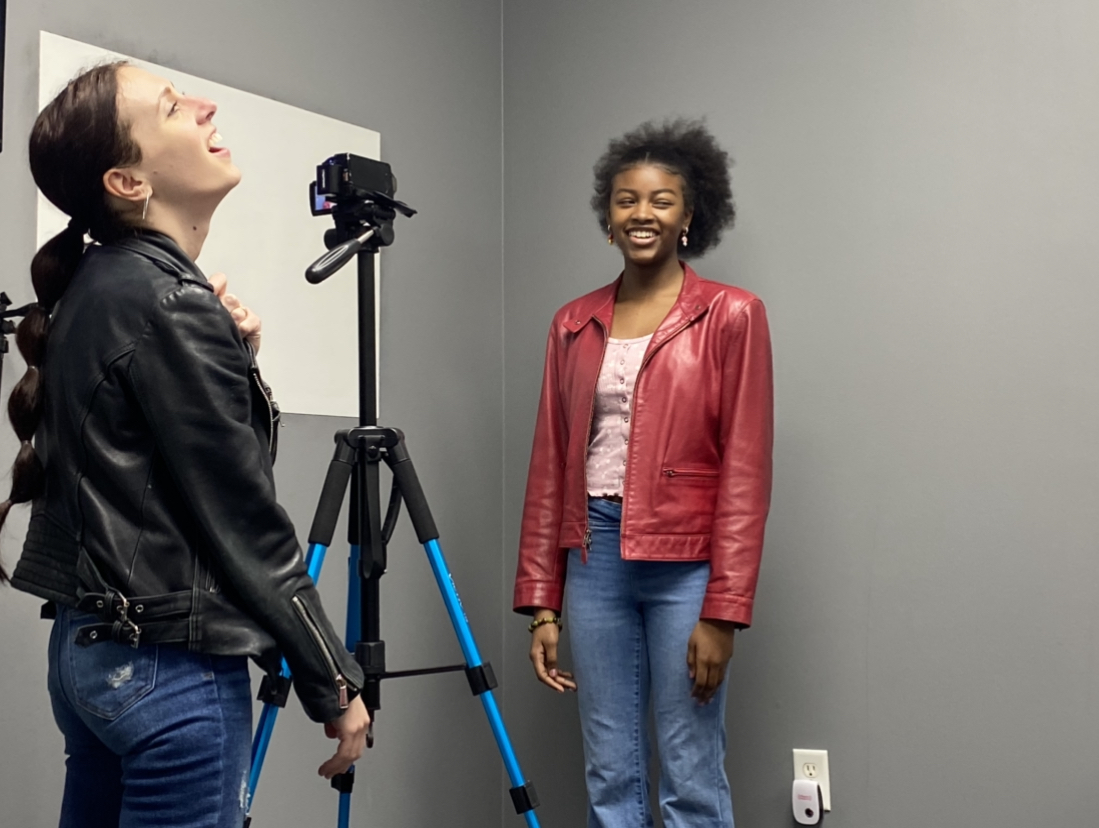 #3: A Reader helps with your EYELINE.
What is an eyeline, you might ask? Your eyeline is just where you are looking during your audition. It's important that, unless stated otherwise, you aren't looking directly into the camera for your audition. On the flip side, we also don't want to see you in profile for your whole performance, so you want to split the difference and put the other person just a few inches away from the camera on either side. This will help casting to be able to see your whole face and all of your lovely reactions throughout your audition. Having a Reader in the taping room (or at-home setup, if you have one) is one good way to have a consistent eyeline throughout your scene.
#4: Having a Reader is PROFESSIONAL, and improves the QUALITY of your self tape.
The Atlanta market has always been a self tape market, but now the industry as a whole is converting to primarily utilizing self tapes for the beginning of the casting process. This mainly started in 2020, when the world shifted virtually; but it has continued because self tapes and virtual callbacks through platforms (like Zoom or Actors Access's EcoCast Live) save casting directors a lot of time and money in comparison to the former in-person editions of initial reads and callbacks. You want to make sure that your audition is up to par with other actors who have been self taping for a long time!
So, in addition to a Reader, what all do I need to ensure the quality of my self tape?
First thing's first. You need a camera and tripod. In this day and age, there isn't a need to purchase an expensive DSLR camera just to record your auditions if you have a smartphone that shoots in HD. What is a non-negotiable, however, is the tripod. This is because we don't want a shaky audition tape that's going to distract from our acting performance. So if you are shooting on your phone, make sure to snag a phone-specific tripod, like this one from AMAZON.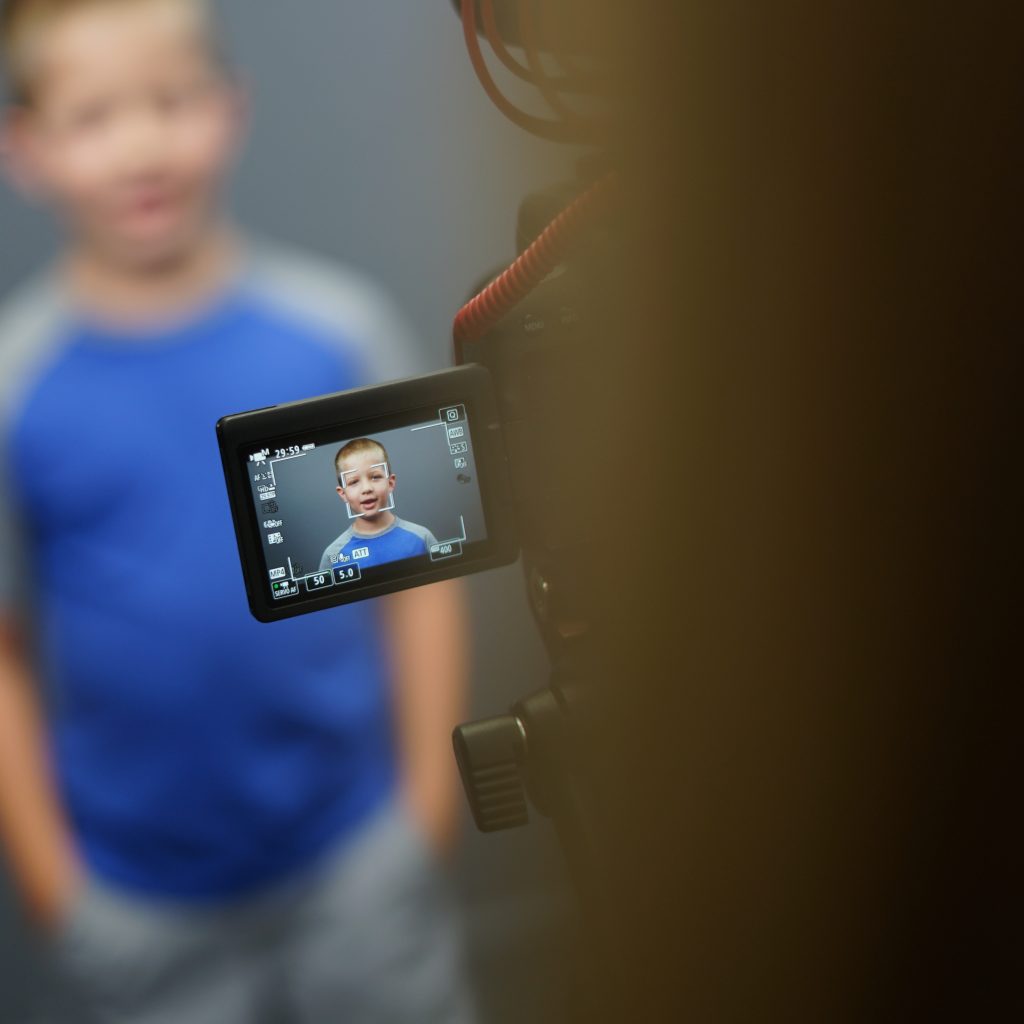 Next, make sure you're shooting on a PLAIN BACKGROUND, like a nice neutral gray. We don't want casting focusing on the art behind you or your messy bedroom, so keep it plain and simple.

We also want to make sure that the people viewing your tape can SEE and HEAR you. So whether you're using natural lighting in a quiet room or investing in lighting and audio equipment, be sure to watch your tape back and make sure that your recording quality isn't detracting from your acting!
If you're looking to develop your own at-home self tape studio and don't know where to start, schedule an in-person or virtual CAREER COACHING session with a TAS Coach! We can help you figure out how to best set up your space and teach you the ins and outs of self taping at home.
If you're looking for an audition Reader and a space to tape in, we have a professional taping studio right in our Buford, GA location! Click HERE to schedule an audition taping service where we will:
Provide coaching (depending on the length of your audition and how much time you book)!
Film your audition in our high-quality setup!
Submit your audition during your time slot!
And even send you a copy at the end!
For more information on our taping services, check out that portion of our website HERE. Happy auditioning!
Ready to get started? Reach out today!
TASFRONTDESK@GMAIL.COM
678-313-7798
Molly Pass is an Atlanta-local actress, acting coach, and wedding videographer who loves to help new and seasoned actors alike find their purpose and passion through performance. She holds her bachelor's degree in Film and Media Studies from Georgia State University and enjoys discussing movies, shows, and all things new media. Her favorite part of working at The Actor's Scene is being able to inspire folks to pursue their dreams and helping them to gain confidence in themselves along the way. When she is not acting or working in the digital media realm, she enjoys reading murder mysteries and desperately trying to keep a garden alive.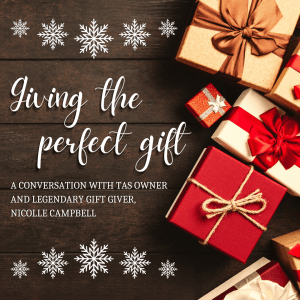 The holidays are in full swing and the feeling of giving is in the air. This author could think of no better person to sit
Read More »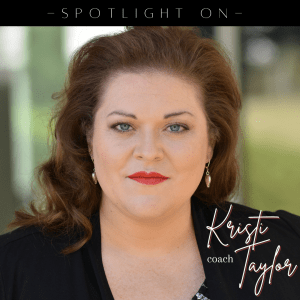 All of our acting coaches are highly qualified working actors who participate in the Film/TV industry in a variety of ways, in addition to coaching acting classes. But we
Read More »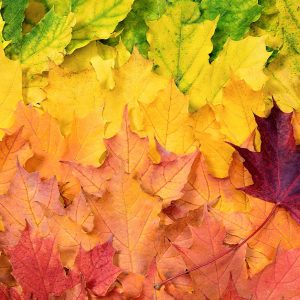 Take some time this Thanksgiving season to focus on what you're thankful for… Let's be honest with each other, this industry is tough. We face
Read More »