Get to know TAS Coach: Kate Leek
All of our acting coaches are highly qualified working actors who participate in the Film/TV industry in a variety of ways, in addition to coaching acting classes. But we want to give you a more in-depth look at who they are as people. 
This month we are sharing some insights that will help answer the question, 
"Who Is Kate Leek?" Read on to find out!
What Makes You Feel Confident?
I feel most confident when I learn something new. I get embarrassingly excited about
knowledge and being able to share that makes me feel empowered. That, and high
heels.
How did you first get into acting?
My mother always had a passion for musical theater and she passed this passion onto
me. I soon fell in love with movies and would insert my own dialogue into films so I could
pretend I was a character. I was absolutely obsessed with Lord of the Rings as a kid and
I wanted to be a character in that world more than anything. When my parents asked me
what I wanted for my eighth birthday I replied, "an agent". I started lessons at The
Actor's Scene soon after and the rest was history.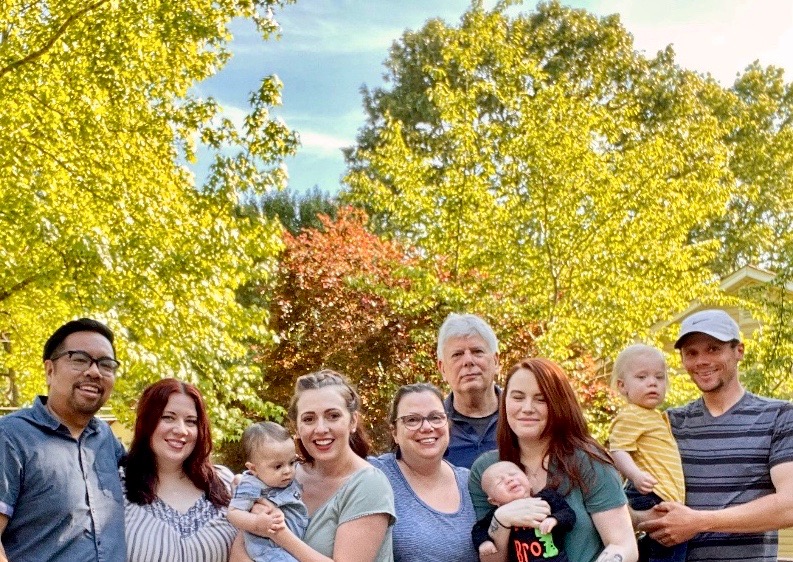 What has been your biggest struggle in the industry?
When I was younger and living in Los Angeles with my mom, I missed my family terribly.
As a kid, it was difficult to choose between chasing my dream and being apart from
them. There was no video chat at the time so it was easy to feel disconnected. As I got
older and decided that my true passion was coaching, it was a little tricky to make the
shift into a new position. Having to explain my preferred role in the industry to all of those
who supported me through my acting career was a bit of a struggle, but ultimately, my
loved ones and representation supported it. It was the best decision I ever made. I love
coaching actors so much and although I love performing for myself, I find true happiness
in being a coach.
It is important to always stay true to yourself. As a kid, I decided to come home to the
Atlanta market. It simply wasn't worth being away from my family. As for the professional
shift, I studied the works of many successful acting coaches and used my knowledge as
a performer to become excellent at what I do. Even today, I am always continuing to
educate myself so I can best benefit the actors I work with. I feel validated by the
progress I see in my students every day and that just confirms that I made the right move.
Besides acting, do you pursue any other interests in the entertainment industry?
I have dabbled in producing with some of my friends who are filmmakers and I have
published a research thesis through Georgia State University entitled "Drama Therapy: A
Character Analysis of the Self". I am very proud of the year-long research that went into
my written experience as a coach and the emotional healing I witnessed in my students
through their acting journeys.
Why did you get into coaching?
When I was sixteen and I had just started college. I was working in admin for a talent
development company. I would travel for work and there was this one weekend where
our acting coach missed their flight and because of my performance background, I was
asked to fill in. I was nervous. I was young and I had a serious case of imposter
syndrome. When I taught that first class, I felt invigorated. I was so proud of each
performer and they improved so much in such a short amount of time. I remember
thinking, "Wow, I think I am pretty great at this". Based on the feedback from the
students, the company hired me on as a coach. I traveled for three more years with the
company and coached thousands of actors all across the United States before taking a
full time position at a local Atlanta studio.
What is one important bit of advice you always give the students in your class?
Acting is the ultimate exercise in empathy. As actors, we have the honor of recreating
life. I always encourage my students to tap into the details that make us human so they
can do their characters justice. Empathetic practice yields genuine performance and in
doing so, we exercise self-discovery.
What is your proudest coaching moment?
It is hard to pick just one because over the years, I have been blessed with truly magical
moments in my classes. That said, there is a student that has always had a special
place in my heart. When she was a teenager, she was going through a really tough time.
She almost quit and I am so glad she didn't. We spoke together and I gave her a script
that was almost identical to what she was going through. At first, she didn't want to do
the scene so I told her we could pick another one, and we did. She came back to class
the next week and said she decided to do the original script. She gave the most raw and
honest performance I have seen to this day. I cried, which, if you know me, you know is
a rare occurrence. I will never forget what she said next. She said, "feeling someone
else's pain allowed me to heal from my own". That is probably one of my proudest
moments as a coach.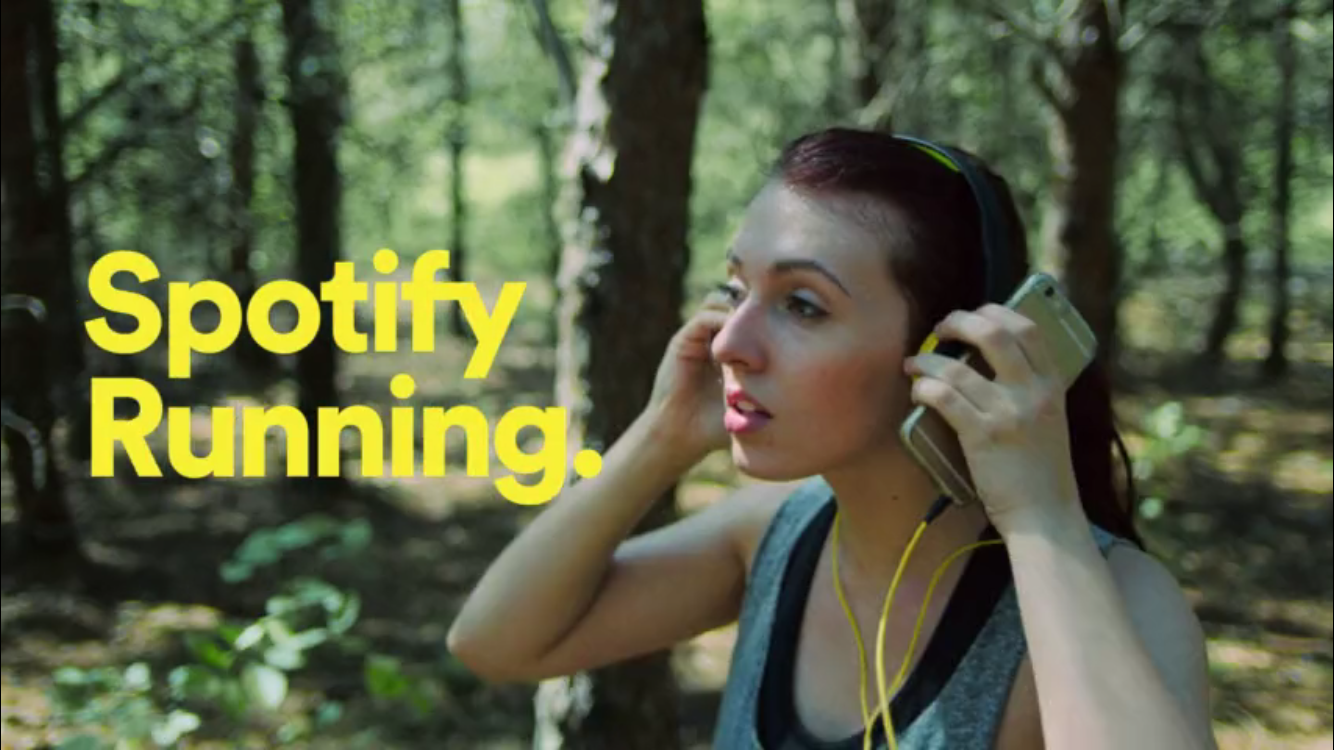 Kate in a Spotify Commercial
What do you hope that your coaching legacy will be?
I just hope that my students feel a fraction of the pride I feel when I see them succeed. I
am a huge advocate for drama therapy. I have seen the performing arts function as a
platform for healing, confidence, self-actualization, and flat out fun. I aspire to be a coach
that caters to the individual needs of each student I cross paths with.
Kate Leek Bio:
Kate Leek has been working in the entertainment industry for nearly twenty
years. She has worked and trained as an actor, singer and dancer in the
Southeast, Los Angeles, and New York markets. Kate began her performance journey at the Actor's Scene when she was eight years old and her endeavor as a performer led her to her true passion for coaching.
She has been coaching actors, singers, and dancers for ten years. Kate feels
such pride and joy from her client's successes. Some notable projects her
clients have appeared in include, "Stranger Things", "The Vampire Diaries",
"Dear Evan Hanson", "The Summer I Turned Pretty", "Salem", "XO, Kitty", as
well as starring as Simba in the Broadway tour of "The Lion King".
Kate has her BA in Anthropology from Georgia State University where she
conducted a research project and published a thesis about Drama Therapy,
particularly in adolescents. It is her belief that the performing arts not only
serve as an artistic outlet, but as a form of healing and growth that nourishes
our minds. Her passion for educating actors is evident in her detailed
approach that specifically caters to each individual performer.
In addition to this, she is a mother to a two-year-old boy and is currently
obtaining her degree as a registered respiratory therapist.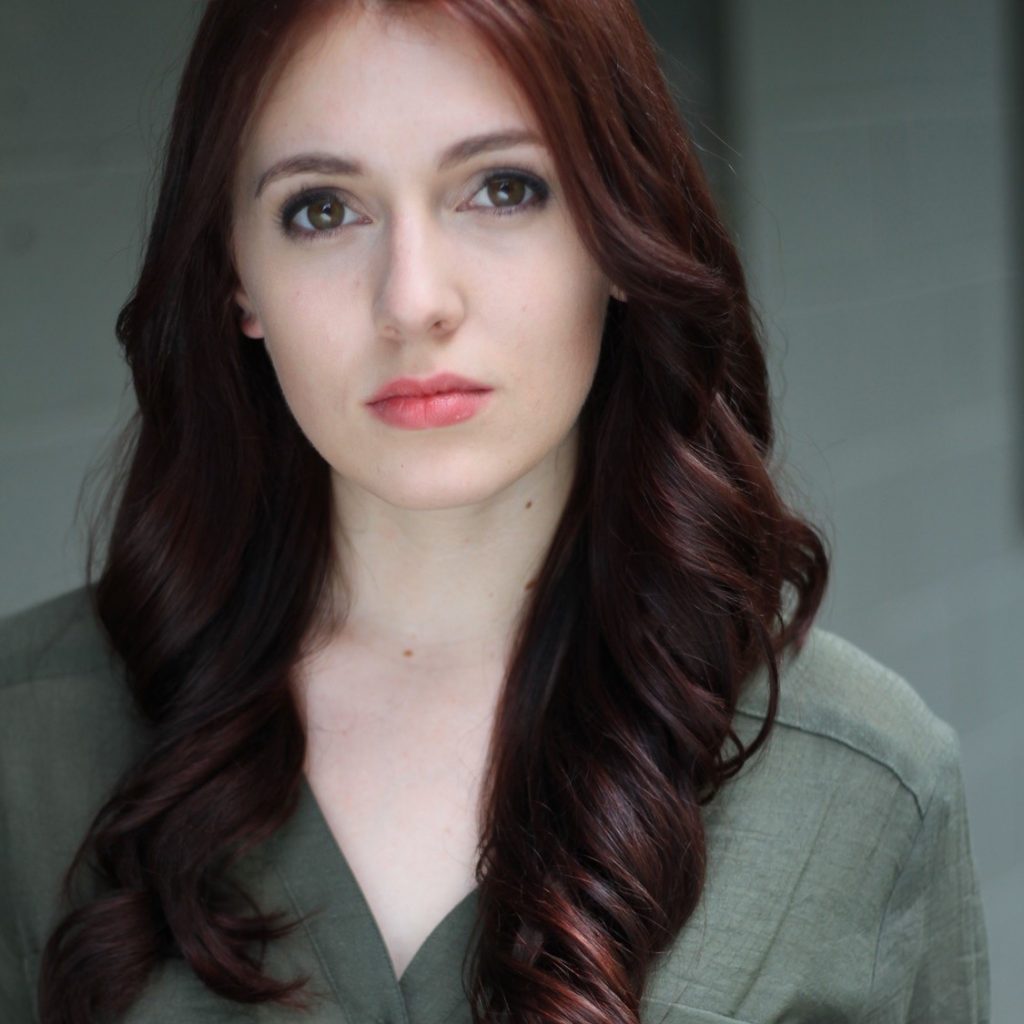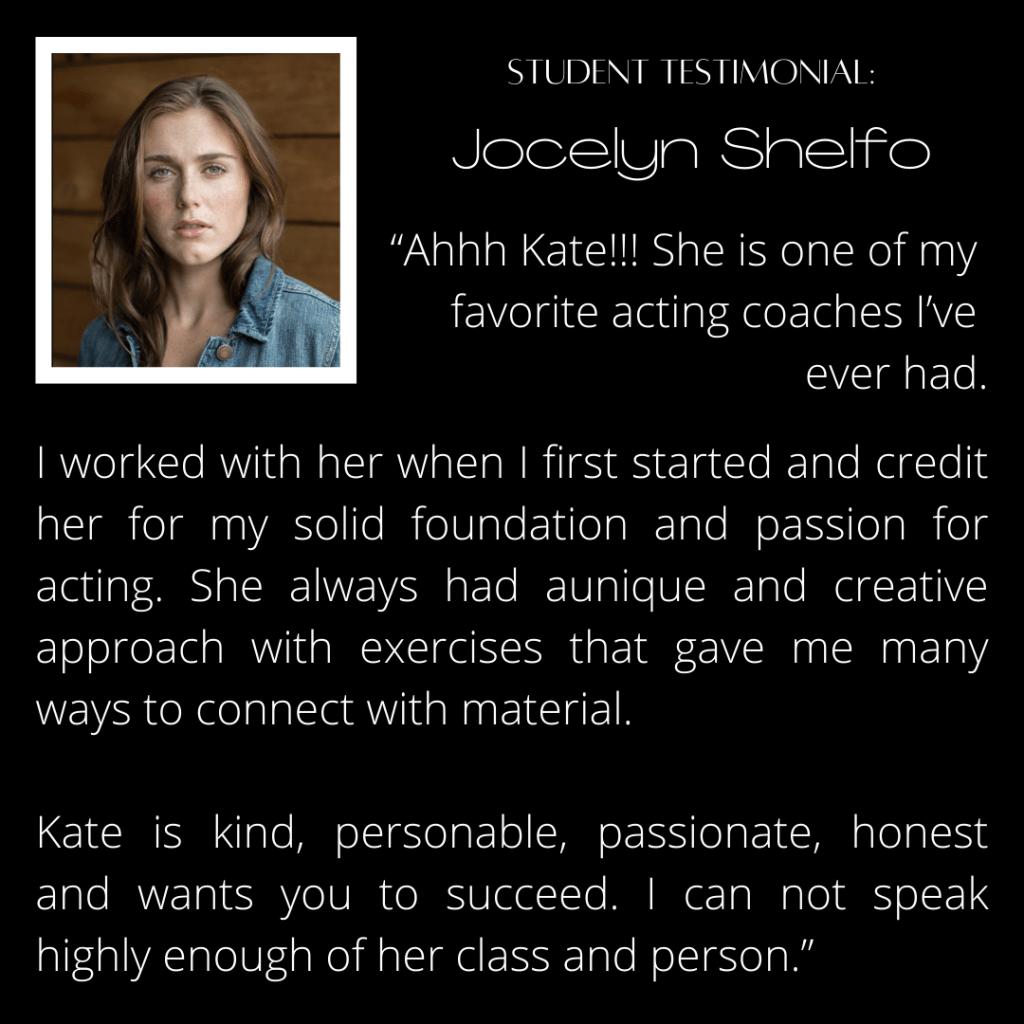 Would you like to take classes with Coach Kate?
In addition to a variety of private coaching appointments and singing lessons, you will find her teaching our Foundations, Improv, and Working Actor classes. 
To sign up for a class with Coach Kate, give us a call at:
770-904-6646.
To sign up for a private lesson with Coach Kate, click HERE.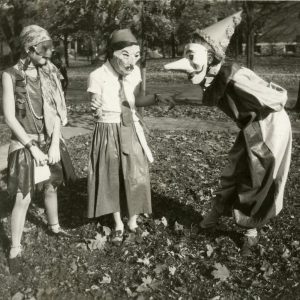 Use these acting tips to create the best character ever!  The weather in Georgia has finally cooled off. All around us shorts give way to
Read More »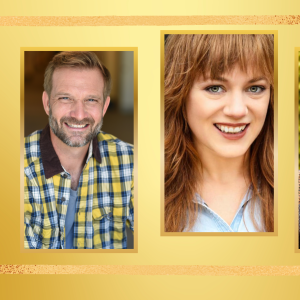 Get to know Coach Kate, Coach John, Coach Kirsten, and Coach Molly September 2023 What is the best sushi place in Atlanta? Which two coaches
Read More »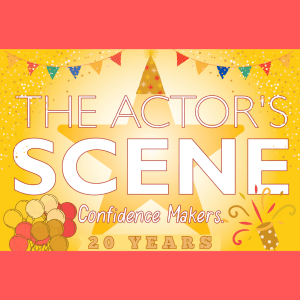 We want to wish a very Happy 20 Year Anniversary to The Actor's Scene! The past 20 years are chock-full of memories and accomplishments,
Read More »