Launch Your Acting Career
A Guide to the Atlanta Market
Are you ready to take a giant step toward your dream of acting in films? Do you, or your child, have the desire to get started in the thriving Atlanta film market? This. is. for. you! 
Join us on Wednesday, July 15th, for a seminar that has been specially crafted to answer your most pressing questions- and give you reasonable next steps to help you achieve your goals! 
Topics include: Ways to present yourself with confidence and professionalism, building a dynamic resume (when you don't have much to put on it), how to get (and keep) an agent, the best ways to stand out in a competitive market, and much more.
But that's not all, this live presentation will include a Q&A session with the event host, Coach Hilary Pingle. Coach Hilary brings years of experience as a coach, consultant, and actress in the LA and Atlanta markets, and is ready to help you tackle those tough questions.
Registration is required. $8 includes the one hour seminar AND you get a 10 minute consultation (in the week following the event) with a professional film coach. They will take time to hear your goals and give you personalized tips and advice to get you on the path toward success. 
Space is limited.
Register now to secure your spot!
Check back for new 3 week classes beginning this fall...
We're always available to clear things up or even just to have a chat.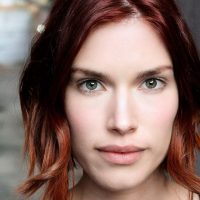 Audition Scenarios
Audition Workouts
Improv
Casting Expectations
Wednesdays: December 4, 11, 18
| | |
| --- | --- |
| Ages 4-8 | 5-6pm |
| Ages 9-12 | 6-7pm |
| Ages 13-17 | 7-8 |
| Ages 18+ | 8-9pm |