Boosting your performance
From understanding how powerful your physical expressions can be, to how sometimes, not speaking can send an even more powerful message; beginner through advanced actors can benefit from enhancing these personal techniques! These can then help set you up with proper tactics to use when chasing your goal! Allow our 3-week classes to change your performance from just reading lines out loud, to one that will connect with the audience on a more personal level.
*Your class spot is reserved with full payment only. No refunds on 3-week classes.
We're always available to clear things up or even just to have a chat.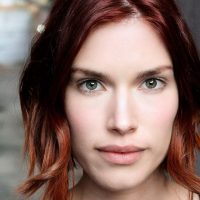 Audition Scenarios
Audition Workouts
Improv
Casting Expectations
Wednesdays: December 4, 11, 18
| | |
| --- | --- |
| Ages 4-8 | 5-6pm |
| Ages 9-12 | 6-7pm |
| Ages 13-17 | 7-8 |
| Ages 18+ | 8-9pm |